Key Resources
Looking for more information? Here's everything you should need.
Press Release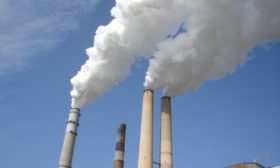 Losses of €6.6 billion in 2019 should focus industry on complete phase out in next decade LONDON – Four...
Read More
Key Quotes
"EU coal generators are haemorrhaging cash because they cannot compete with ever-cheaper renewables and gas and this will only get worse. Policymakers and investors should prepare to phase out coal by 2030 at the latest." Said Matt Gray, Head of Power & Utilities at Carbon Tracker and co-author of the report.
"Getting off coal is cheap and can be a win-win for consumers and shareholders, providing governments and investors work with local communities." Said Matt Gray.
The energy complex has EU coal generators in a chokehold. Are policymakers and investors prepared for what comes next?
In this latest Analyst Note from the Power and Utilities team, we explain the financial implications of recent changes to coal power economics in the EU. In doing so, we argue EU policymakers and investors need to prepare for no hard coal generation by 2025 and no lignite by 2030. This note is an update to Lignite of the Living Dead published in 2017.
79% of EU coal generators are currently running at a loss and could lose €6.57 bn in 2019
Coal is under severe economic pressure across the EU. Based on Carbon Tracker modelling, we estimate 84% of lignite and 76% of hard coal generators are currently operating at a loss and could lose €3.54 bn and €3.03 bn, respectively, in 2019.
Owing to relentless competition from ever lower-cost wind and solar, and gas, these losses could be sustained for the foreseeable future. Without being heavily subsidised, we foresee – and therefore urge policymakers and investors to plan for – no hard coal or lignite power generation by 2030.
If EU governments chose to support coal over the long-term it could create intractable problems, as they will be forced to choose between destroying shareholder value, depleting fiscal resources or undermining economic competitiveness. Moreover, market conditions are shining a spotlight on the legality of out-of-market and closure payments. The outcome of this legal quagmire could have significant valuation implications for coal-heavy utilities.
Lawyer up: capital markets can and will litigate if listed utilities are used by governments to peddle uneconomic coal
To date, capital markets have chosen to engage with or divest from coal power. The most recent example is Ostroleka C, resulted in Enea being successfully sued by a minority shareholder. Governments who are strong-arming listed utilities to promote unviable coal projects should take note.
Realising the coal to clean mega trend: closing coal quickly can be cheap and a win-win
Without win-win solutions for key stakeholders (consumers, investors, workers and local communities), coal phase-out policies risk becoming delayed and disorderly. In this regard, Carbon Tracker outlines three analytical solutions:
– Geospatial Artificial Intelligence
– Opensource planning
– Securitisation regulation