Oil
This blog updates our 2018 note Carbon Budgets Explained. Carbon budgets – the amount of carbon dioxide emissions permitted over a period of time to keep within a certain temperature threshold – have grown in...
Read More
Editor's pick
30 Jun

-
30 June | Virtual The threat of climate change is disrupting the...
Event Details
01 Jul

-
1-3 July | Virtual At this year's London Climate Action Week...
Event Details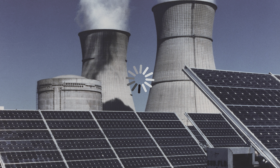 The COVID-19 pandemic shut economies, disrupted established global...
Read More