Gas
2021 is a year of opportunity; one of resetting, reshaping and a chance to remove distortions that hinder an orderly energy transition. The energy transition is well underway and has reached a stage where free markets...
Read More
Editor's pick
02 Mar

-
2 March | Online US state and federal regulators have failed to...
Event Details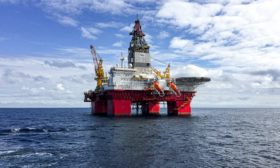 The oil and gas industry, like many other commodity industries, has...
Read More
16 Mar

-
Virtual | 16 March Net Zero Finance will bring together leading...
Event Details