Key Resources
Looking for more information? Here's everything you should need.
Press Release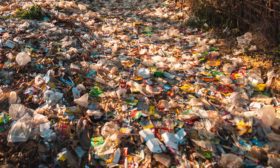 $400 billion of planned petrochemical outlay at risk on exaggerated plastics demand LONDON/NEW YORK,...
Read More
Infographic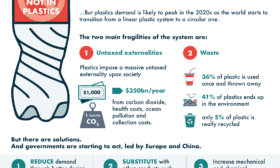 This infographic accompanies the report The Future's Not in Plastics.
Download Resource
Related Webinar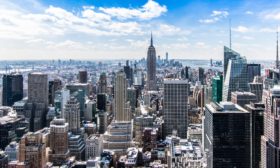 24 September | 14:00 BST | 09:00 EDT Carbon Tracker is hosting this webinar as part of Climate Week NYC...
Read More
Key Quotes
"Remove the plastic pillar holding up the future of the oil industry, and the whole narrative of rising oil demand collapses." Said Kingsmill Bond, Carbon Tracker Energy Strategist and report lead author.
"There are huge benefits in the change from the current linear system to a more circular one. You can have all the functionality of plastics but at half the capital cost, half the amount of feedstock, 700,000 additional jobs and 80% less plastic pollution." Said Yoni Shiran, lead author of Breaking the Plastic Wave
"It is simply delusional for the plastics industry to imagine that it can double its carbon emissions at the same time as the rest of the world is trying to cut them to zero," Said Kingsmill Bond.
The oil and petrochemical industries are betting their future growth prospects on demand for plastics.
But plastics demand is likely to peak as the world starts to transition from a linear plastic system to a more circular economy and governments act to hit climate targets. The implication is peak oil demand and hundreds of billions of dollars of stranded petrochemical capital expenditure.
Forecasts from BP and the IEA both see petrochemicals as the largest driver of expected oil demand, making up 95% and 45% respectively.
Plastics are uniquely vulnerable
Plastics impose a massive untaxed externality upon society which this report estimates is about $1,000 per tonne ($350bn a year) from carbon dioxide, health costs, collection costs, and ocean pollution.
Range of plastic externalities per tonne ($)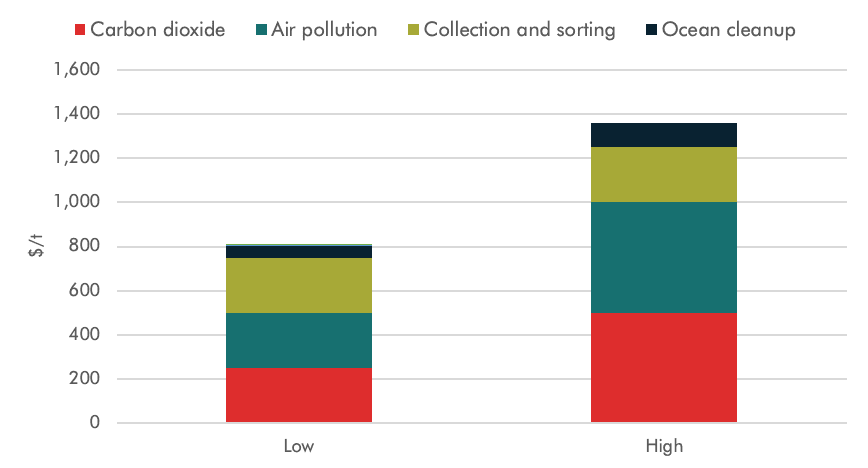 Source: EPA, CREA, WHO, UNEP, CT estimates, Breaking the Plastic Wave
There are technology solutions
There are three main solutions – reduce demand through better design and regulation; substitute with other products such as paper; and massively increase recycling.
Why now?
Policymakers in Europe and China are implementing much more stringent regulatory regimes using the five key tools of taxation, design rules, bans, targets, and infrastructure.
Moreover, the COVID shock is likely to reduce plastic demand by around 4% this year and give policymakers more room to act.
Stranded petrochemical assets
There is a stark contrast between the plans of the petrochemical industry and the threat of much lower growth.
The petrochemical industry already faces huge overcapacity but is planning to spend a further $400bn on 80 mt of new capacity. Unless stopped, this will result in continued low prices and stranded assets.
Plastics: Key Statistics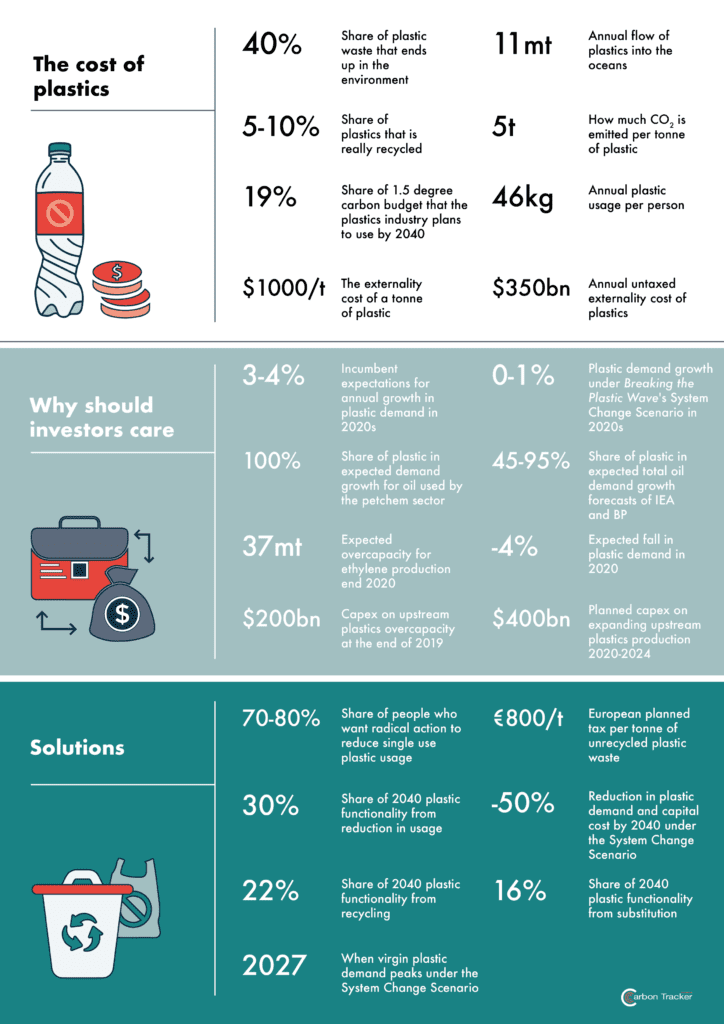 Watch our webinar at Climate Week NYC 2020 to hear from the report author and the expert discussion.