Carbon Tracker's Country Profiles are a new tool to enable more targeted interventions by policymakers, diplomats, and investors. Utilizing our in-house Global Coal Power Economic Model, which models the economics of 95% of the world's operating coal power and over 90% of coal power under construction, we present key metrics and analysis on the world's transition from coal to clean power.
---
---
We are initially releasing profiles to cover the coal sectors of five key countries: India, Indonesia, Japan, South Korea and Poland. Ultimately, this tool will serve as a living document as we continue to follow new policy developments, trends and the evolving economics of coal, gas and renewable power. 
Paris-alignment indicators
We assess countries for Paris alignment based on two key questions – whether a country's overall coal or gas retirement strategy is consistent with a credible climate scenario and whether each unit has a retirement date attached to it.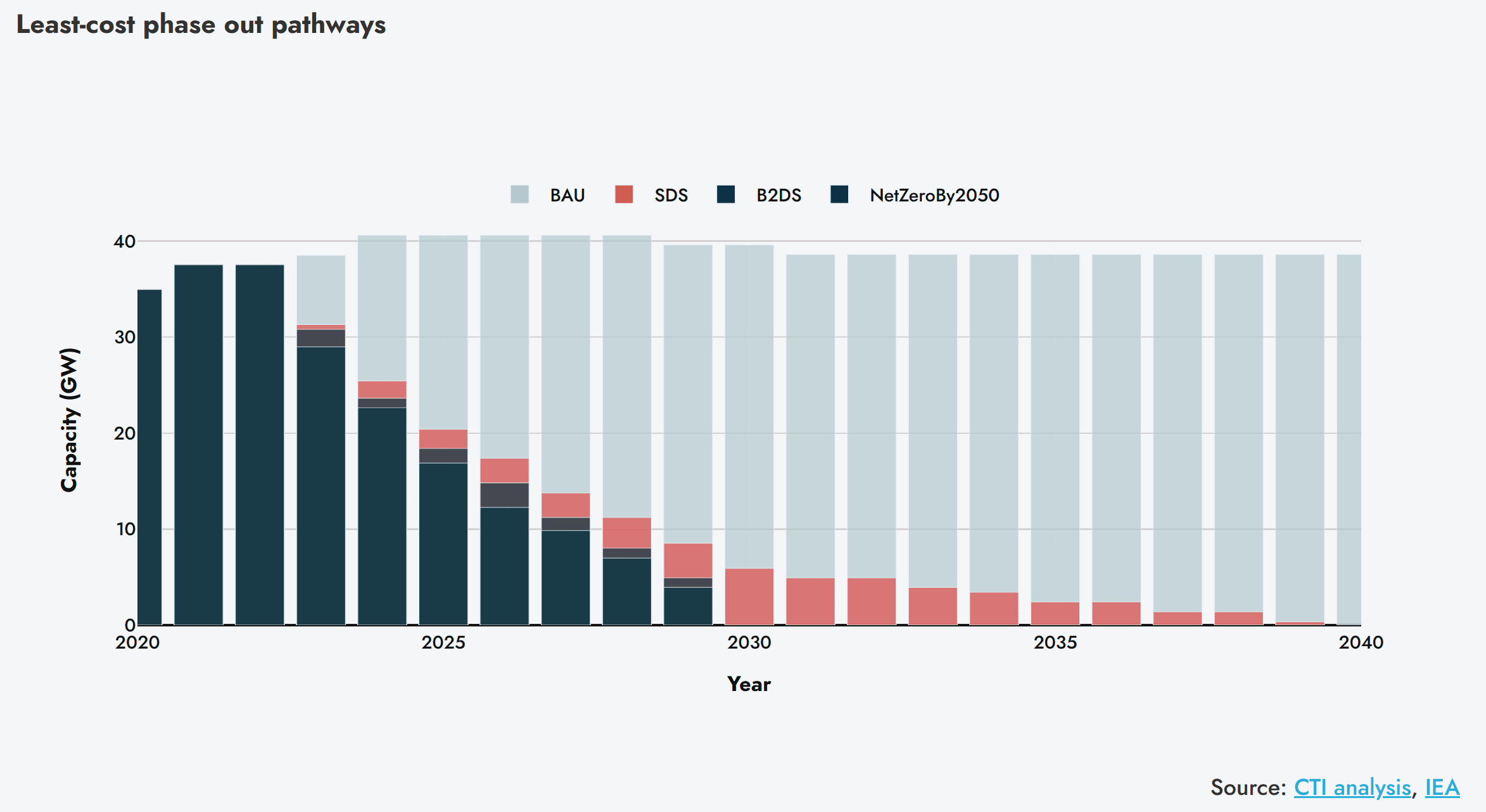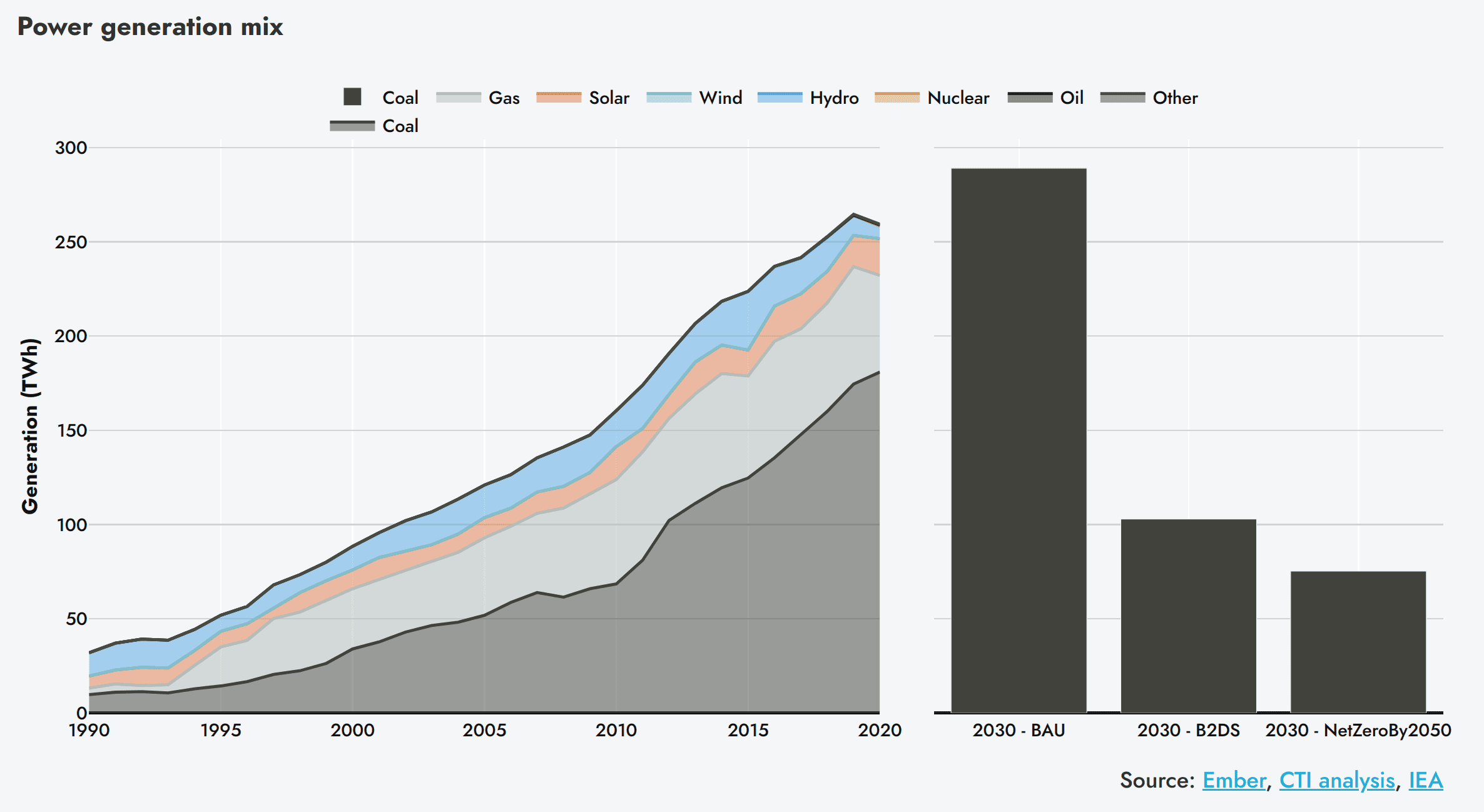 None of the countries assessed have coal plant retirement plans in line with the Paris agreement. Do note, however, that many, if not all of the countries we analysed have country-wide net-zero target dates.
Targeted recommendations and questions for policymakers
Our country experts provide a clear set of recommendations to aid policymakers and investors, guided by our in-house modelling.
Opportunities to save money through decarbonization
In the majority of the world, new renewables already outcompete new coal on a levelised cost of electricity basis. We highlight how much money could potentially be saved if existing coal power were to be replaced by new renewable alternatives. As the costs of thermal coal spike as a result of Russia's war on Ukraine and energy sanctions, the potential savings have multiplied while renewable costs continue to decline.
Economic metrics for key utilities
Our company profiles walk you through the challenges facing utilities in more detail, but we also include a summary of key economic indicators.
A spotlight on new power projects
Our project finance models consider financial risks over the entire lifetime of a new power plant. The country profiles highlight key financial and economic metrics at project level. We also model project feasibility under a Paris-aligned energy transition. We find that the majority of coal projects are already marginal or loss-making under a business-as-usual scenario. Under a Paris-aligned net-zero scenario, all new coal projects become loss-making as a result of increasingly short operating lifetimes. Fortunately, we also find that renewable alternatives are cost-competitive in almost all instances.
To read about these topics and more:
---
---