Key Resources
Looking for more information? Here's everything you should need.
Report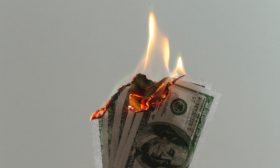 Company executives pay practice doesn't yet live up to climate ambition, with the gap between stated...
Read More
Report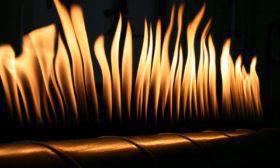 In this study we review the remuneration practice used in the oil and gas industry and look at alignment with...
Read More
The energy transition will require oil and gas companies to fundamentally change the way they do business.
Groundhog Pay focuses on one of the less visible issues – remuneration policies. Remuneration is one of several key angles that oil and gas companies need to rethink as they adapt to the realities of the low-carbon transition. The conditions attached to executive pay should reasonably be expected to drive those same executives' behaviour, meaning that remuneration policies have an important part to play in steering oil and gas companies in new directions.
This analysis is the third in our remuneration series following Paying with Fire and Fanning the Flames.
Key Findings
Our review of remuneration policies at the 30 largest listed oil and gas companies in Europe, Asia and North America shows that:
Reforms to align oil and gas executive compensation with the realities of the energy transition are moving at a snail's pace. We find that 90% of companies directly reward executives for production or reserves increases in some shape or form, a figure virtually unchanged since 2017. These targets encourage a focus on size over shareholder value, exacerbating stranding risks.
Most puzzlingly, all European companies with net zero ambitions still incentivise executives to grow oil and gas volumes to some extent, based on their disclosures to date. This includes BP, Repsol, Eni, Shell and Total. Rewarding fossil fuel growth will likely slow progress on longer-term strategic objectives around decarbonisation.
The result is that European majors rank worse than their US counterparts in terms of using remuneration to incentivise fossil fuel growth, running counter to their stronger positioning on portfolio economics, emissions ambitions and impairment price assumptions.
While some European companies have raised the share of pay that is determined by climate-related metrics, these targets are often inconsistent with the emissions goals set for the organisation as a whole. North American and Asia-Pacific companies have virtually no rewards for emissions reductions.
Regardless of whether or not companies are diversifying into low-carbon industries, we encourage their shareholders to pressure management to replace direct production targets with value-focused metrics, like TSR and ROACE.