Key Resources
Looking for more information? Here's everything you should need.
Press Release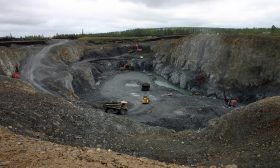 Media Release Coal company bankruptcies have revealed flaws in existing "self-bonding" programs...
Read More
Alpha Natural Resources, Peabody Energy Corp., and Arch Coal, Inc.—three of the four largest U.S. coal companies by annual sales volume —have gone bankrupt.
Through the bankruptcy process, each company is deleveraging and rationalizing operations in order to adjust to the exceedingly competitive coal markets. Each has or will shortly emerge from bankruptcy.
By law, all coal miners are obligated to restore disturbed acreage to its best, highest use prior to the commencement of mining activities.
A critical question is whether the reorganized companies will be able to perform these duties and further, whether taxpayers can be protected if they are unable to do so.
Key Findings
The question, asked in the bankruptcy context, is whether the reorganized debtors can afford to replace their current "self-bonds" (in which the company pays for the reclamation of the site) with reclamation bonds backed by third parties.
Focusing on Peabody, this paper argues that the company's financial projections suggest it could. Therefore, for policy reasons, regulators should require it.