Oil
This blog updates our 2018 note Carbon Budgets Explained. Carbon budgets – the amount of carbon dioxide emissions permitted over a period of time to keep within a certain temperature threshold – have grown in...
Read More
Editor's pick
27 May

-
27 May | 14:00 UK Carbon Tracker and Responsible Investor have...
Event Details
26 May

-
26 May | Online We are facing a dual shock from the novel pandemic...
Event Details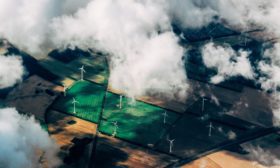 The IEA on Thursday[1] released some eye-watering projections for...
Read More