Today we are launching an update to our Country Profiles for the global coal power sector. This is a platform designed to assist policymakers, diplomats and investors in key decision-making as major economies strive to transition to a cleaner energy future, while can also serve as a valuable source of information on the state of coal phaseout to a wider audience.  
We see a read-across between our Country Profiles and other Carbon Tracker projects – notably the Global Registry of Fossil Fuels, which publicly details data (expressed in CO2-equivalent) about coal, oil, and gas production and reserves; as well as our Power & Utilities sector reports.    
Utilising our in-house Global Coal Power Economic Model, which tracks the financial risks of coal power at the asset-level, we provide metrics as to the future economic outlook for coal-fired power generation in key nations, alongside policy analysis of these countries' readiness and willingness to shift to lower cost renewables. 
Countries we cover:
Our profiles now cover more than 2,000 GW of operational and planned coal-fired plant capacity, representing over 80% of global coal capacity[1].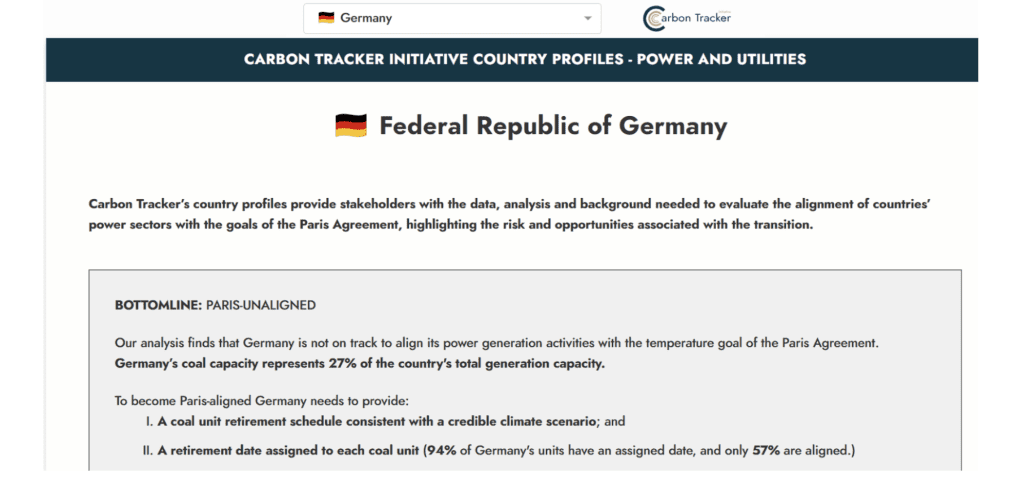 We assess the economic competitiveness of existing coal-fired power stations in these countries against renewable alternatives, as well as the viability of any remaining planned future projects.
Our high-level recommendations then aim to aid policymakers in accelerating and facilitating the shift away from dependence on coal for power generation as the clock continues to tick on completing the decarbonisation of this key sector well ahead of economy-wide net zero emissions targets.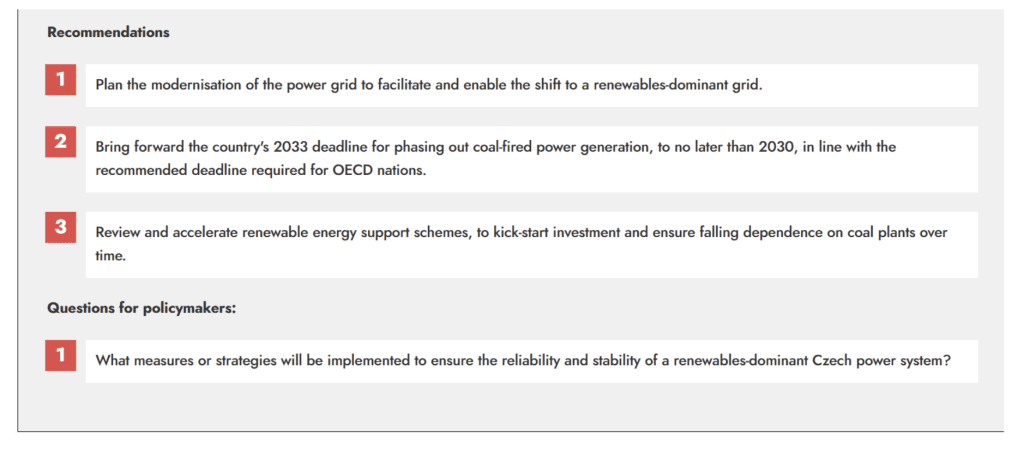 Coal expected to continue to struggle to deliver investor returns
Our modelling shows once again that coal-fired power stations offer no long-term value to investors. Existing units will see their operating hours dwindle over time owing to growing competition from cheaper low-carbon sources, while planned new build projects will never recover initial investment.
For the countries we have profiled, we project that most new coal-fired power stations planned or under construction must either cease operations or be retrofitted with unproven and costly carbon capture and storage technology before the end of the 2020s, or else put their nation's net zero target ambitions beyond reach.
Wind and solar continue to represent the cheapest long-term electricity supply sources globally, and policymakers should put into place the market support frameworks to ensure their continued deployment at pace. With increased disruption to renewable energy supply chains this year, support schemes based upon entire project revenues and viability would be preferable over those based solely upon protection against wholesale power price volatility.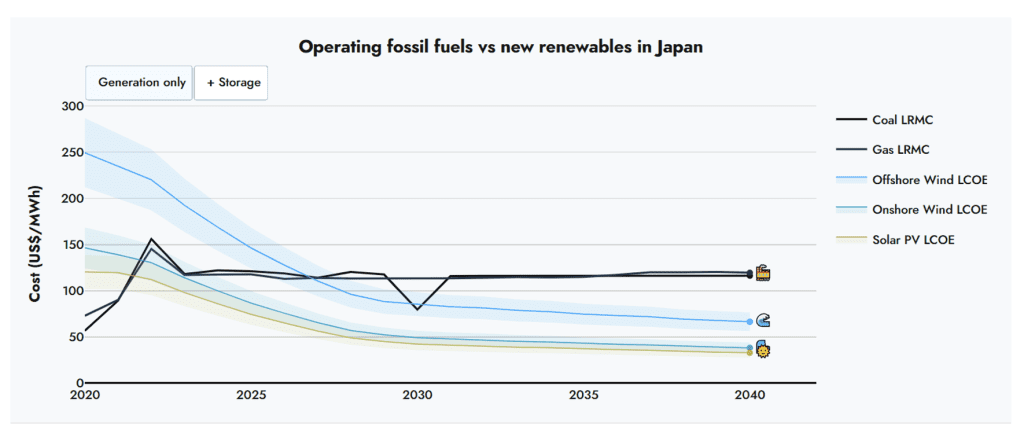 Robust carbon pricing schemes which enforce mandatory participation upon the power sector and produce sufficiently high levy values to drive the action required to deliver long-term climate goals are also key tools in reducing coal plant dependence and generating revenues for use within the clean energy sector. For the countries we have profiled, only EU nations enforce a sufficiently high carbon price on their power generation sector, owing to their mandatory participation in the EU Emissions Trading System where price levels have reached €80-100/t in recent years.
Focus on grid investment to unlock next wave of renewables
While our recommendations continue to include calls across the board for nations to identify clear and ambitious phaseout deadlines and schedules for their remaining coal-fired plant fleet, we have also this year urged policymakers to ensure planning and funding resources are made available for the transmission grid infrastructure investment required to facilitate maximum renewable energy penetration.
The importance of grid infrastructure in enabling the expansion of the low-carbon energy supplies required to push coal-fired power stations into retirement has jumped to the forefront of the global energy policy agenda in 2023 as policymakers grapple with growing queues from renewable energy developers to connect their projects upon completion[2]. Ensuring that the grid is an enabler for the energy transition and not a long-term obstacle will be vital if coal is to be phased out over timescales aligned with climate targets.
Rapid reductions in global coal power required for net zero delivery
The IEA is clear under its Net Zero by 2050 scenario that the world's most inefficient coal-fired power stations must be phased out by 2030, while all unabated coal units in advanced economies must also be shut down by that year, before full global phaseout by 2040[3]. The countdown to coal's final days is underway, but the delivery of this still requires policymakers to be clear on their commitment to net zero. We urge governments globally to signal an end to remaining subsidies for coal-fired units and show strong support for rapid clean energy growth to ensure that the electricity sector leads the charge to economy-wide net zero delivery.
Our Country Profiles are a tool for engagement
We view this platform as a dynamic one that we can add to and improve through feedback and engagement. Please do reach out to us if you wish to discuss any of our modelling work, attain access to data sets, or to engage over our recommendations to policymakers.
Over time we plan to add further countries, so would welcome suggestions on these, while we also intend to incorporate our Gas Power Economic Model to provide similar metrics for global gas-fired power station economics.
Any questions? Email us at countryprofiles@carbontracker.org.
[1] Global Energy Monitor – https://globalenergymonitor.org/projects/global-coal-plant-tracker/summary-tables/
[2] See our Gone with the Wind report from June 2023 – https://carbontracker.org/reports/gone-with-the-wind/
[3] IEA Coal – https://www.iea.org/energy-system/fossil-fuels/coal