Event Details
15 September 2021
TBC

Start 17:00
End 19:00
Summer 2021 | Celebrating 10 years of Carbon Tracker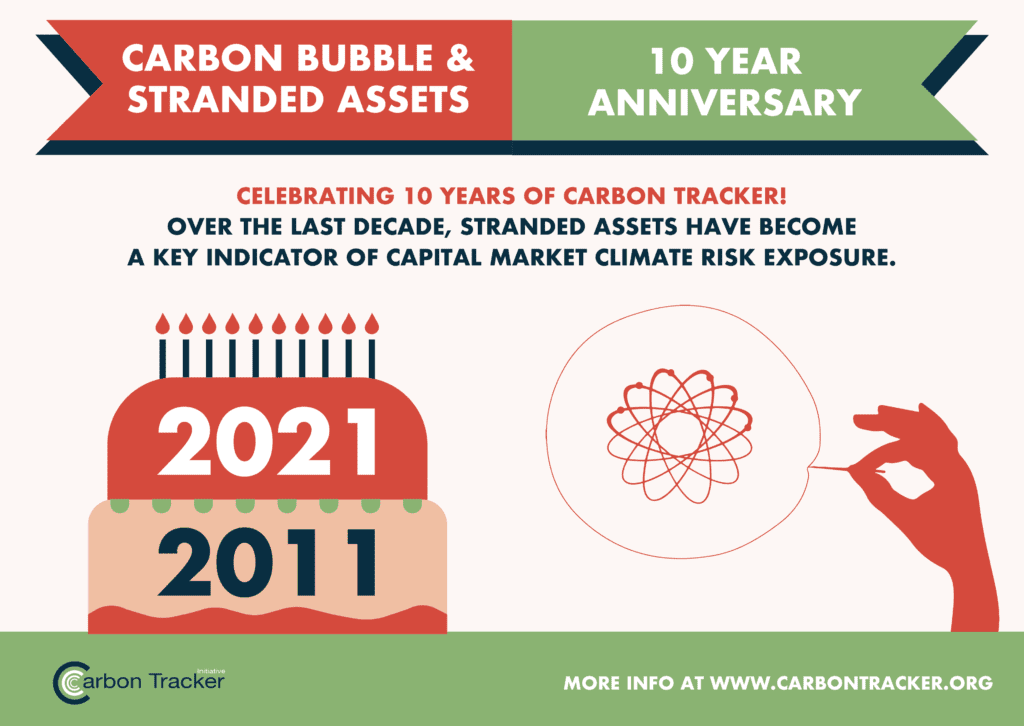 Carbon Tracker has been influencing the narrative since our first report "Unburnable Carbon: Are the World's Financial Markets Carrying a Carbon Bubble?" was published back in 2011.
A decade on, the 'Unburnable Carbon' and 'Stranded Assets' capital markets thesis has moved from obscurity to the centre of the debate. Carbon Tracker's research has caught the attention of investors, companies and governments alike and acts to highlight the financial case against fossil fuels exploration and expansion, and the benefits of a transition to a low-carbon economy. Our analysis is used to inform decision-making and take action on climate to reach the goals of the Paris Agreement.
This summer, Carbon Tracker will be celebrating our 10th anniversary – join us on social media to show your support.