Key Resources
Looking for more information? Here's everything you should need.
Press release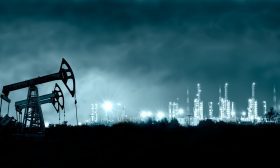 New York/London, May 6 2015 -- New analysis by the Carbon Tracker Initiative (CTI) published today shows that...
Read More
US shale production has prompted increased volatility in the oil markets, as exemplified by the 50% drop in prices during the second half of 2014. This has caused investors to ask whether the US shale industry can adapt to a new low price environment if it persists.
The aim of this study is to understand better the impact of a sustained reduction in commodity prices on the credit arrangements of U.S. exploration and production (E&P) companies. The study focuses on five of the largest pure-play U.S. E&P shale oil and gas companies, by market capitalisation. These companies are: Continental Resources; Concho Resources; Chesapeake; Whiting Petroleum; and Energen Corp.
Key Findings
These US shale operators have hedges which to some extent have given them a soft landing from the drop in oil and gas prices so far in 2015.
Crude oil hedges above $58 WTI floor, quarterly volumes, 2015-2016
Source: Company reports and presentations; CTI analysis
This analysis shows that the debt arrangements of some of the biggest U.S. shale oil and gas independents are vulnerable to downside from current commodity price levels.
They have limited protection from oil prices falling further, especially as their hedging positions decline or expire altogether in 2016, with the same level of hedging cover no longer available.
Investors need to be aware of their exposure to high yield bonds, given on-going price volatility.