Key Resources
Looking for more information? Here's everything you should need.
Press Release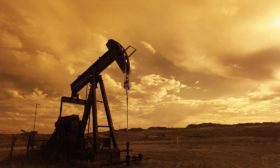 No major oil company invests to support Paris goals of keeping well below 2˚C LONDON/NEW YORK | September 6...
Read More
Key Quotes
Andrew Grant, Senior Oil & Gas Analyst and author of the report said: "Every oil major is betting heavily against a 1.5˚C world and investing in projects that are contrary to the Paris goals."
This report provides an update to our 2017 and 2018 "2 Degrees of Separation" reports, along with an updated methodology.
The most common climate-related question facing investors – "how can we tell if a company is aligned with Paris"? Carbon Tracker's framework for addressing this challenge in the oil and gas sector is based solely on the economics of potential project portfolios.
In this report, we lay out our approach and apply it to a universe of the largest listed oil and gas producers. For the first time, we look at alignment in terms of short term actions – which individual projects are non-Paris compliant and shouldn't go ahead in an economically rational Paris-aligned world, yet nonetheless either a) were sanctioned last year; or b) are targeting sanction this year.
The majors all sanctioned non-Paris compliant projects in 2018
The following table summarises recently-approved projects at the asset level, including European majors – Shell, BP, Total and Equinor.
Key Findings
The shift to a Paris-compliant world will require a dramatic change in behaviour from the ingrained growth model. Compared to the IEA's central scenario (which incorporates the Paris INDCs, but is associated with 2.7ºC warming), 2019-2030 capex on new oil projects is 83% lower in a 1.6ºC scenario and 60% lower in a 1.7-1.8ºC scenario.
Last year, all of the major oil companies sanctioned projects that fall outside a "well below 2 degrees" budget on cost grounds. These will not deliver adequate returns in a low-carbon world. Examples include Shell's $13bn LNG Canada project and BP, Total, ExxonMobil and Equinor's Zinia 2 project in Angola. We highlight $50bn of recently sanctioned projects across the oil and gas industry that fail the Paris alignment test by a margin.
This includes the large European companies that are doing the most to reassure investors that they are responsive to climate concerns – BP, Shell, Total and Equinor.
The majors also hold a number of projects targeting approval this year which don't fit in a Paris-compliant world. Examples include Total's assets in Uganda, and various projects in Brazil. Some have already been given a final investment decision, e.g. BP, Chevron, ExxonMobil and Equinor's ACG project in Azerbaijan.
No new oil sands projects fit within a Paris-compliant world. Despite this, ExxonMobil sanctioned the $2.6bn Aspen project last year – the first new oil sands project in 5 years. Indeed, only a handful fit within a business-as-usual world of missed climate targets; industry growth expectations look optimistic.
Several US shale specialists have portfolios that are entirely out of the budget. Their relatively homogenous cost structures puts them in an "all or nothing" position – substantially all in if the world misses Paris commitments, but all out if temperatures are limited to "well below 2 degrees".
The oil and gas in projects that have already been sanctioned will take the world past 1.5ºC, assuming carbon capture and storage remains sub-scale.