Key Resources
Looking for more information? Here's everything you should need.
Press Release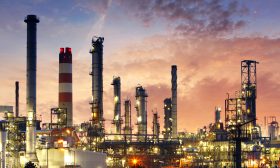 Only one of 25 of largest listed oil & gas companies "potentially" aligned with 1.5C LONDON – 7...
Read More
Launch Webinar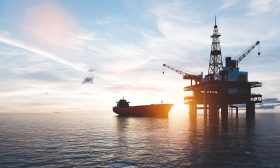 12 September | Online In the ex-HSBC AM global head of responsible investing, Stuart Kirk's, now...
Read More
Key Quotes
Mike Coffin, Head of Oil, Gas and Mining and report co-author, said: "Companies must be aware of how the switch from fossil fuels to clean technologies might impact their bottom lines. Our analysis shows that the world's largest oil and gas companies are far from aligned with the 1.5-degree Paris goal and they continue to put investors at risk by failing to plan for production cuts as the energy transition gather pace.
Saidrasul Ashrafkhanov, Research Associate, Oil, Gas & Mining, and report co-author, said: "It is important to frame targets that are aligned with the Paris target, but this is just a start. The pace of reductions must be fast enough to align with 1.5°C, and the plans to achieve them must be credible, delivering real cuts in global emissions."
Carbon Tracker is pleased to launch the 4th edition of our Absolute Impact series, in which we assess and rank the climate goals of some of the largest publicly traded oil and gas companies.
These goals can be used as a key indicator for how companies are responding to the dual threats of global warming and the energy transition.
Even as pressure mounts to meet the goals of the Paris agreement and conversations evolve about energy security and wonderous new technologies, the massive new energy system is expanding at great speed and accelerating the decline in demand for oil and gas.
In its World Energy Investment 2023 report, the IEA show that less than half of the industry's unprecedented cashflows are going back into traditional supply, as opposed to over 80% a decade ago.
Meanwhile, Auto OEM's announced global production capex plans are enough to supply up to 86m EVs (2021 global production was 80m), according to Ark Invest's "Big ideas 2023".
Evidently, when you look at climate goals, you are not only assessing the reaction to the climate issue, but effectively looking at the attitudes of those companies towards this demand threat.
Emissions are waste and a management not committed to reducing scope 1 & 2 is not focussed on efficiency/profitability. A management that does not target scope 3 is not recognising a key metric for structural changes in future demand. A company not setting interim targets is betting that this threat is a long way off. And a company that is using unrealistic offsetting targets risks raising concerns over the credibility of its approach.
This report –
Shows you which management is preparing itself for a different future and which is not.
Is designed to be used in conjunction with other investor bespoke screening methods to monitor existing investments or pick out future ones.
Will provide investment and engagement teams questions to ask your current or target management teams.
Should help compliance and C-Suites navigate the threat of falling foul of "greenwashing" claims against the marketing of your sustainable products.
The full report is freely available for download. An accompanying "cheat sheet" webinar will be held on Tuesday 12th Sept at 15:00 UKT, 16:00 CET & 10:00 in EDT. Register (HERE).
In the meantime, if you have any questions or would like to find out more, please do not hesitate to contact Mike at mcoffin@carbontracker.org and Said at sashrafkhanov@carbontracker.org.