Responding to todays announcement London has joined the Fossil Fuel Non-Proliferation Treaty, Carbon Tracker's founder Mark Campanale said:
"Greater London signing up to the Fossil Fuel Non-proliferation Treaty is a major milestone and sends a clear message that the days of fossil fuels are numbered. But action must be matched by the City of London where the London Stock Exchange (LSE) holds 47 GtCO2 of embedded emissions in listed companies — 30 times more than those of the UK's own fossil fuel reserves, and ten times more than the UK's 15-year carb on budget.
We can't claim London is on a pathway to net zero whilst we continue to be one of the leading fossil fuel financial centres of the world.
In February 2021 the London Stock Exchange Group became the first exchange to commit to "net zero", but it only covers the LSE Group itself, not the exchange, which continues to list fossil fuel companies whose activities are at odds with London global climate goals & the UK's climate commitments. We recommend, starting with the LSE, there should be a ban on any new coal, oil or gas IPOs globally.  Existing listed fossil fuel companies in London should be mandated to disclose the embedded CO2 in their reserves."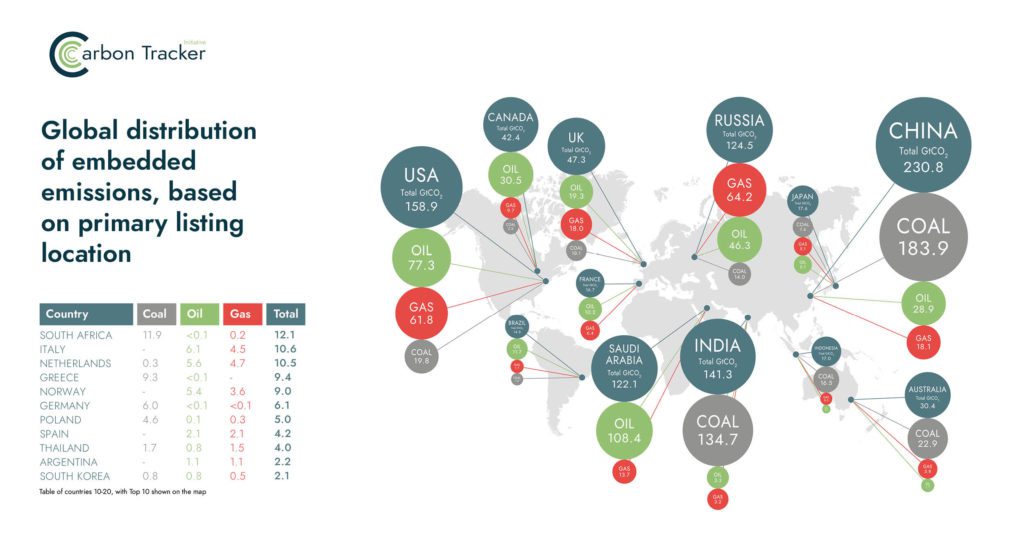 For further information on the role of London and the LSE Group in financing global fossil fuel development – please refer to our latest report – 'Unburnable Carbon – 10 Years On'