Key Resources
Looking for more information? Here's everything you should need.
Press Release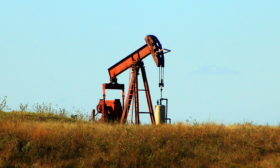 New measure shows taxpayers in largest oil and gas drilling states face $220 bln cleanup bill NEW...
Read More
Tool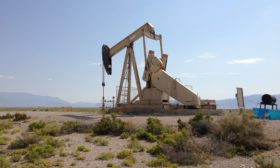 In Carbon Tracker's paper, It's Closing Time: The Huge Bill to Abandon Oilfields Comes Early, we...
Read More
Compared to other large oil and gas producing states, California and Ohio rank last in forcing the closure of idled, abandoned and low-producing oil and gas wells.
To address the growing orphan well crisis, state and federal regulators must take steps to ensure that solvent operators fulfill their existing obligations to pay for this plugging and reclamation liability before they too become insolvent.
This report offers two related tools for assessing the effectiveness of state regulatory reforms at shifting well retirement costs from taxpayers to the legally responsible parties in industry:
The Producer Ratio (PR), which is a simple metric for objectively assessing and tracking orphan well risk between states and over time.
A regulatory risk reduction framework identifying orphan well risk through the well lifecycle and key areas for regulatory reform.
Table 1: State Producer Ratios and Total Orphan Well Risk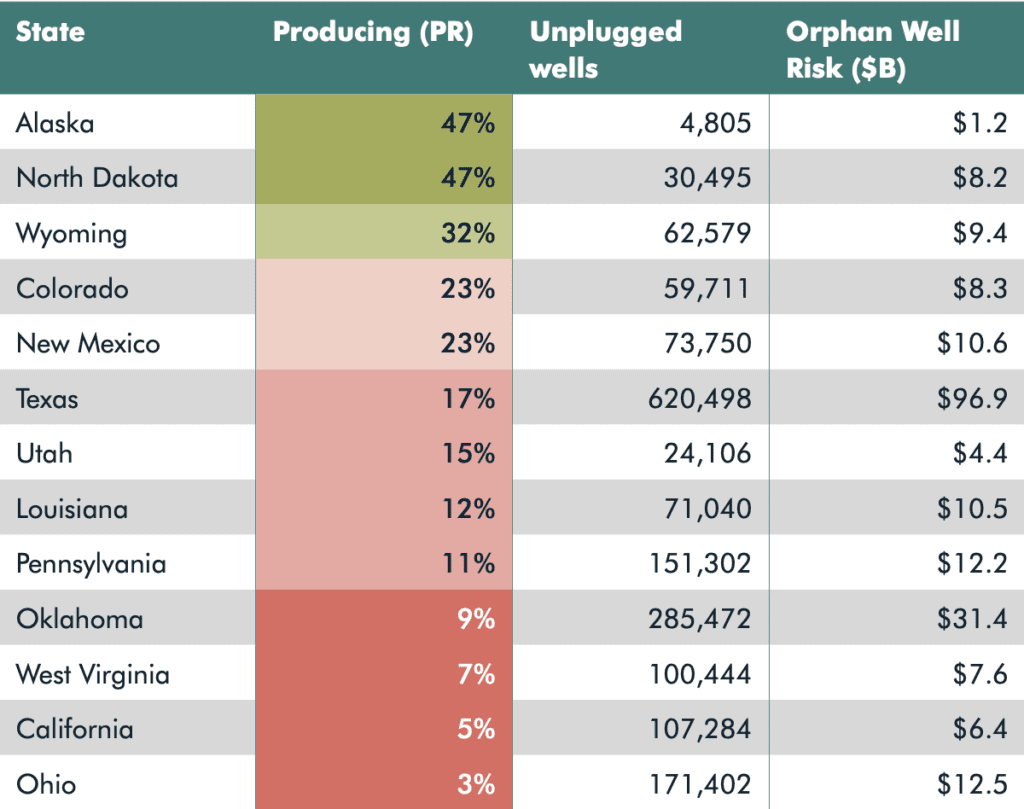 States that want to increase their PR must incentivize operators to promptly plug non-producing wells and non-economic producing wells. This will involve steps to identify and mitigate orphan well risk across the well life cycle.
Table 2: Major well lifecycle stages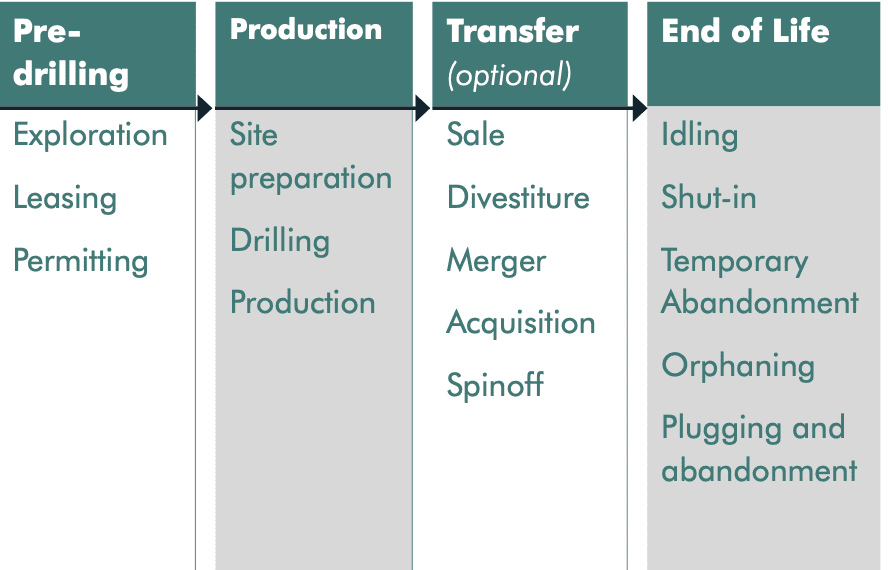 Key Findings
Pending bills in the U.S. Congress would encourage increased financial assurance at the state level as a means to ensure internalization of well closure costs.
Today, no state has an effective regulatory program to ensure timely well closure, but some states nonetheless have relatively fewer non-economic wells due to exogenous factors including average productivity per well, average well age, and recent drilling and plugging rates, among other things
Our preliminary analysis of Producer Ratios for the 13 largest oil and gas producing states indicates a wide range of starting points.
Orphan well risk manifests differently in different stages of the well lifecycle.
If states universally required operators to provide full-cost bonding for all wells, operators would be incentivied to plug wells in a timely manner and states would be protected in the event of default