Key Resources
Looking for more information? Here's everything you should need.
Launch webinar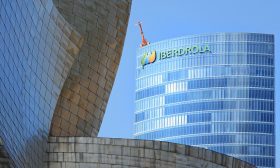 Iberdrola is Europe's largest and the World's second largest utility by market cap. It has more than...
Read More
Iberdrola is Europe's largest and the world's second largest utility by market cap.
It has more than 50GW of generation capacity, of which more than 40GW renewables, and is the World's leading wind power generator. Iberdrola also has a network RAB of nearly €40bn and 36m end users.
In this note, Chris Moore, Senior Corporate Research Analyst – European Power & Utilities, looks at the direction of Iberdrola's transition plans, in particular the future of its gas business and impact of cost inflation & higher interest rates on its renewables build, including:
Whether Iberdrola will upgrade emissions reduction targets to reflect the sale of Mexican CCGT.
Does Iberdrola shorten asset lives for Spanish CCGT for consistency with net zero. Or will Iberdrola use hydrogen to decarbonise the gas fleet?
The impact of cost inflation and higher interest rates on Iberdrola's renewables build.
How likely is it that Spanish nuclear is decommissioned from 2027; and if so, how Iberdrola replaces nuclear EBITDA.
Will Iberdrola disclose cost thresholds for carbon intensity & timeframe for renewables capacity for its credit facilities?
If you are a portfolio manager, analyst (equity/credit), engagement lead, finance provider, insurer, or rating agency this report is for you.
The energy transition is changing the power industry at increasing speed as new technology adoption reaches a new stage. Therefore, a transition plan will progressively be viewed as a survival plan, and not all decarbonisation plans will be rated equal.
If you have any further questions, feel free to email Chris at cmoore@carbontracker.org