Key Resources
Looking for more information? Here's everything you should need.
Press Release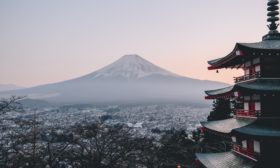 Political will is vital to make the required policy changes happen LONDON 26 OCTOBER Amidst an energy...
Read More
PRESS RELEASE - JAPANESE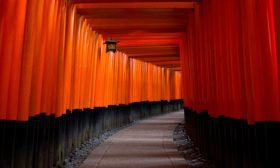 FULL REPORT TRANSLATION JAPANESE
Download
Key Quotes
Report author Lorenzo Sani, Associate Power Analyst said: "Now is the time for the Japanese government to move away from inefficient and costly coal-ammonia co-firing and embrace carbon pricing as a means to deliver a faster transition to renewables and reduce emissions. Renewables, including offshore wind, would bring benefit to the whole Japanese economy by reducing energy prices, increasing energy security, and protecting Japanese exports from the impacts of potential carbon border adjustment mechanisms being considered in the EU and USA".
Mr Kenichi Ishida - Executive Advisor at the Japan Climate Leaders Partnership (JCLP) – and member of the subcommittee on carbon pricing at the Ministry of Environment said: "As a corporate coalition aiming for decarbonization, JCLP believes that the introduction of carbon pricing, which benefits both companies and consumers by reducing CO2 emissions, is necessary to achieve the NDC by 2030. This report shows that effective carbon pricing can accelerate the transition from fossil fuels to renewable energy, prevent national wealth drain from fossil fuel imports, and contribute to stable electricity prices. What we need now is the political will to make it happen."
Amidst an energy crisis and a power supply crunch, the Japanese power sector is today experiencing unprecedented stress owing to its deep dependence on fossil fuels.
The country, in addition to adopting a 2050 carbon neutrality target has recently subscribed to a G7 pledge of achieving a predominantly decarbonised power sector by 2035, but Japan's current policy framework is insufficient to deliver this goal and a significant acceleration in renewables deployment is required.
'Put a Price on It' finds a transition to renewables could decouple Japan from its history of high electricity bills, bring lower prices, increased stability, and greater energy security to Japanese consumers.
Explore the key findings through the link below: