Key Resources
Looking for more information? Here's everything you should need.
Press Release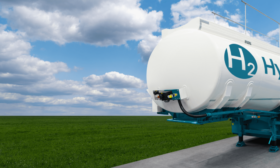 25 nations commit to invest in clean hydrogen; Europe, Asia most exposed to stranding of fossil...
Read More
Key Quotes
Kofi Mbuk, senior cleantech analyst and author of the report, said: "Though green hydrogen is not the silver bullet to the climate crisis, it offers part of the solution if used in a targeted way for specific industries and offers an attractive solution to bridging the thorny issue of energy intermittency anxiety in the power sector, alongside advanced battery technology and the use of smart grids."
For many decades fossil hydrogen has been an integral part of our energy society.
From being an essential component for powering the first internal combustion engine more than 200 years ago, to becoming an essential part of the modern agricultural and oil refining industry. 
Since the start of the War in Ukraine natural gas prices, a major feedstock for producing fossil fuel-produced hydrogen (blue and grey), has soared by more than 70% on international markets triggering an energy crisis and pushing lawmakers worldwide to urgently source alternative sources of fuel.
Clean Hydrogen's Place in the Energy Transition finds the surge in the gas price has caused the levelised cost of fossil-produced hydrogen to jump and accelerated investment and plans to build out more clean hydrogen assets as interest in the fuel rises, amid technological advances in its manufacture and falling costs.
Key Findings
The war in Ukraine, yet another example of the high risk of dependency on fossil fuel supply chains, has driven the cost of fossil hydrogen (blue & grey) 70% above pre-war levels, now making these assets more expensive than non-fossil green hydrogen. 
Fossil hydrogen assets, particularly in Europe and Asia, could be stranded before 2030. 
Rapid capital investment for non-fossil green hydrogen over the next few years could see its levelised cost fall under $2/kg, making it one of the cheapest forms of energy. 
Technological inefficiencies along with green hydrogen's reliance on freshwater during its production process ought to be addressed. 
Green hydrogen will play a key role in our energy transition, but its applications will have to focus on the incumbent agricultural sector (fertiliser production) in which it already serves and the hard-to-abate heavy industries until technological innovation for electrolysers improves and water concerns are addressed. 
Until renewable batteries become economically attractive, hydrogen can be used as a short-term measure to help solve power intermittency issues caused by renewable energy technologies, particularly wind and solar.