Key Resources
Looking for more information? Here's everything you should need.
Press Release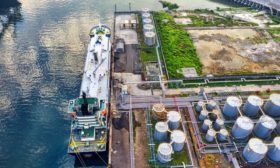 $58bn committed to projects that are not even compatible with 2.5°C LONDON/NEW YORK, 8 December – Oil...
Read More
Policymaker Brief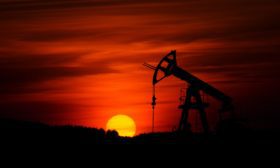 Click on the image to download
Download
1.5°C-alignment requires production declines, but most oil & gas companies are planning to expand 
Oil and gas companies are spending vast sums on new production that will tip the world towards climate catastrophe.
Under the IEA's Net Zero Emissions by 2050 scenario (NZE), the most widely cited pathway to limit warming to 1.5°C, there is no need for new conventional oil & gas development – production falls by 22% by 2030 and 44% by 2035 compared to 2019. 
The implication of this is that for all of the largest listed companies, to be aligned with 1.5°C, production needs to fall over the coming decades. 
In this report, we look beyond targets to evaluate companies' actions by considering the alignment of project approvals and future production plans. We have modelled current and future oil and gas projects globally to assess compatibility with the different International Energy Agency (IEA) scenarios.
This work complements our assessments of the Paris-compliance of companies' emissions goals in our Absolute Impact series, alongside assessment of the degree to which executive remuneration policies are supportive of companies transitioning away from fossil fuel growth. 
The report finds that in 2021 and the first quarter of 2022 Chevron, Eni, Shell, TotalEnergies and other companies approved a total $58bn of investment that will only be needed if oil and gas demand grows to the point where it pushes global temperatures beyond 2.5°C.
Key Findings
Asset owners seeking 1.5°C-aligned portfolios cannot credibly own financial interests in companies that continue to invest in new conventional oil and gas projects. 
Alignment with Paris – whether 1.5°C or 'well below 2°C' – implies production declines by 2030, yet most oil & gas companies are planning production increases. 
With Russia's invasion of Ukraine pushing commodity prices higher and incentivising new investment, investors looking to be Paris-aligned must continue to scrutinise company plans, as investment in new oil & gas projects that lock-in future emissions are incompatible with Paris. 
62% of investments approved in 2021/Q1 2022 (or $103bn) were inconsistent with a Paris-aligned pathway (the IEA's 1.7°C Announced Pledges Scenario), including $58bn that was outside even a 2.5°C outcome. 
Many future oil & gas investment opportunities approaching final investment decisions are inconsistent with a Paris-aligned outcome, with the portfolios of Occidental Petroleum, ConocoPhillips and EOG found to be the least aligned. 
Despite ever-growing investor concerns about climate-alignment, collectively companies are not becoming significantly more aligned. 
Those investors without a climate-alignment, sustainability or ESG mandate can use these results to assess transition risk exposure for investee companies.