Meet The Team
Carbon Tracker is an independent financial think tank which provides in-depth analysis on the impact of climate change on capital markets and investment in fossil fuels, mapping risk, opportunity and the route to a low carbon future.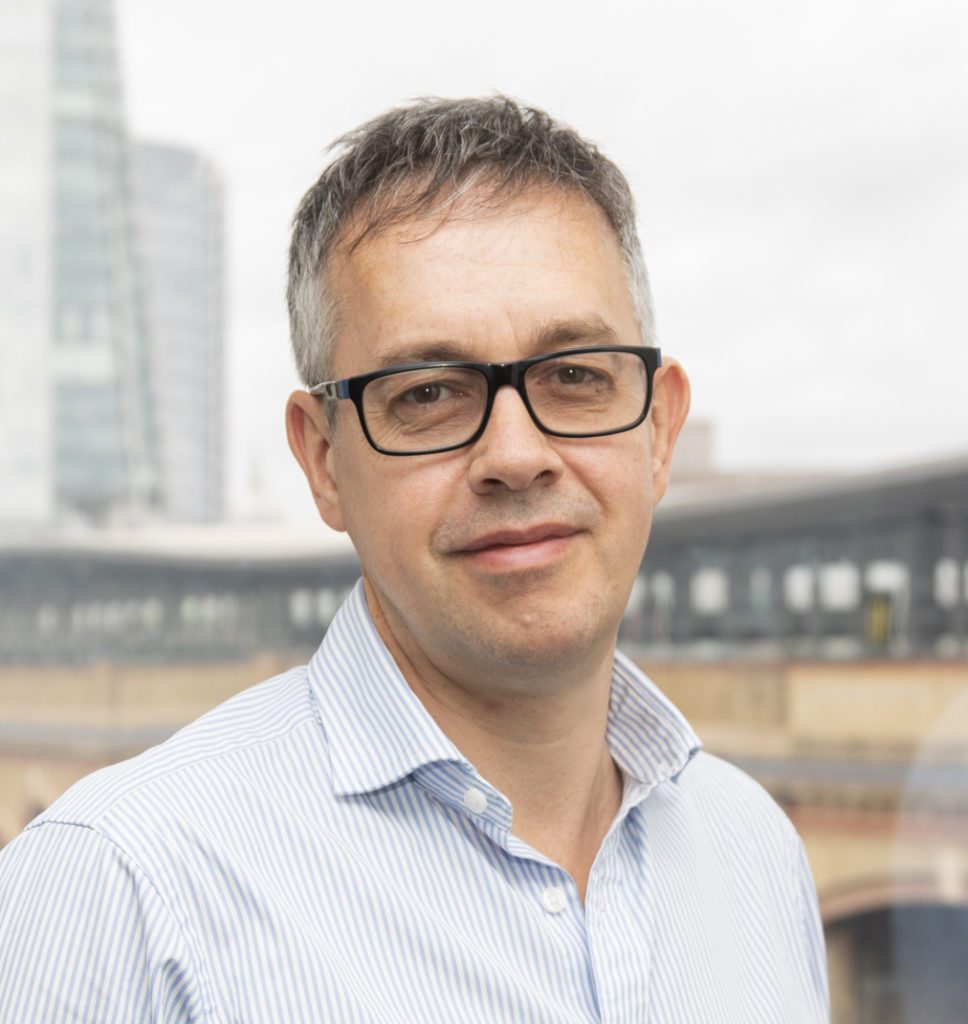 Mark Campanale
Founder & Executive Chairman
Mark is the Founder of the Carbon Tracker Initiative and conceived the 'unburnable carbon' capital markets thesis. He commissioned and was editor of Unburnable Carbon – Are the World's Financial Markets Carrying a Carbon Bubble? In November 2011.  More recently, Mark co-founded 'Planet Tracker' which focuses on agriculture, seafood, forestry, water and textiles.  Mark is responsible for management strategy, board matters and developing their capital markets framework analysis. Their goal is to align capital markets with natural ecological limits to growth.
Prior to forming these groups, Mark had twenty five years experience in sustainable financial markets working for major institutional asset management companies.  Mark is a co-founder of some of the first responsible investment funds firstly at Jupiter Asset Management in 1989 with the Ecology Funds, NPI with Global Care, the AMP Capital Sustainable Future Funds, and Henderson Global Investor's Industries of the Future Funds.
Mark served on the World Business Council for Sustainable Development working group on capital markets leading up to the 1992 Earth Summit; was a Member of the Steering Committee of UNEP Financial Sector Initiative (1999-2003). Mark is a Founder Director of the UK Sustainable and Responsible Investment Forum (UKSIF), 1990-2006, a member of the Advisory Board of the New Venture Philanthropy's 'Conservation and Markets Initiatives'; is Hon Treasurer of The Rainforest Foundation UK and on the Development Board of the Ashden Awards. Mark is an advisor to Consilium Capital, to Faith Invest and serves on the Advisory Board of Tribe Impact Capital. Additionally, Mark is Visiting Lecturer at the Master's Course of the University of Cambridge's Institute for Sustainability Leadership.
Mark has a BA in Politics & Economic History and an M.Sc in Agricultural Economics.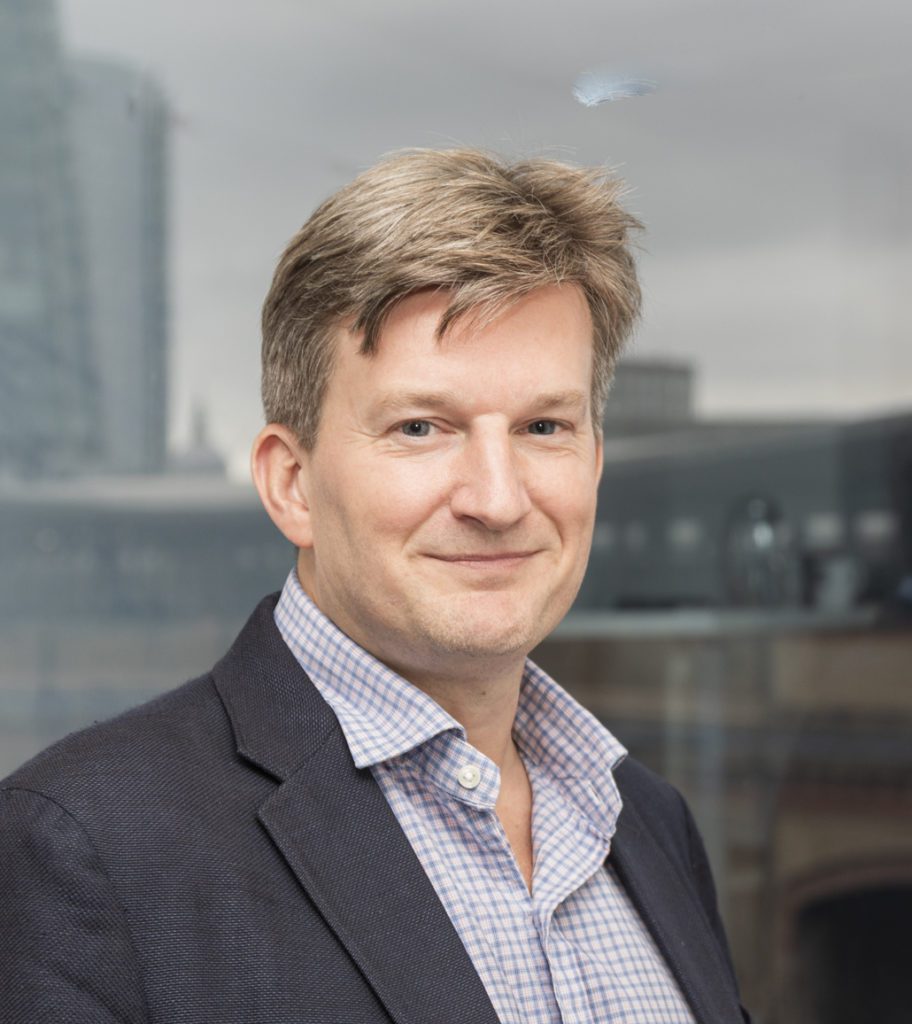 Jon Grayson is CEO at the Carbon Tracker Initiative and his background is as a sustainable finance specialist, having run Enviromarket since 2006.  There he was responsible for Risk Assessment and Research Programmes. Between 2011 and 2014 Jon was heading up operations at the Social Stock Exchange.
Jon's background is as a management consultant with Mars & Co in London advising Blue Chip firms on business strategy before embracing a career in finance as a cash equities research analyst with Donaldson Lufkin & Jenrette International in late 90's. Following a refocus towards environmental markets and sustainable business models in 2002 he was a project manager advising executives in the UK health service on turnkey strategies before co-founding EnviroMarket.
Jon provided technical support to the team in 2010/11 ahead of the first Unburnable Carbon report.  He formally joined Carbon Tracker in 2014 as Chief Operating Officer (COO) and became Director General (DG) in June 2018.
Jon holds a first class BSc in Manufacturing Engineering from Durham University, a postgraduate from Cambridge University and an MSc in Environmental Technology from Imperial College where he was awarded the ERM prize for his research on win-win business models for sustainability.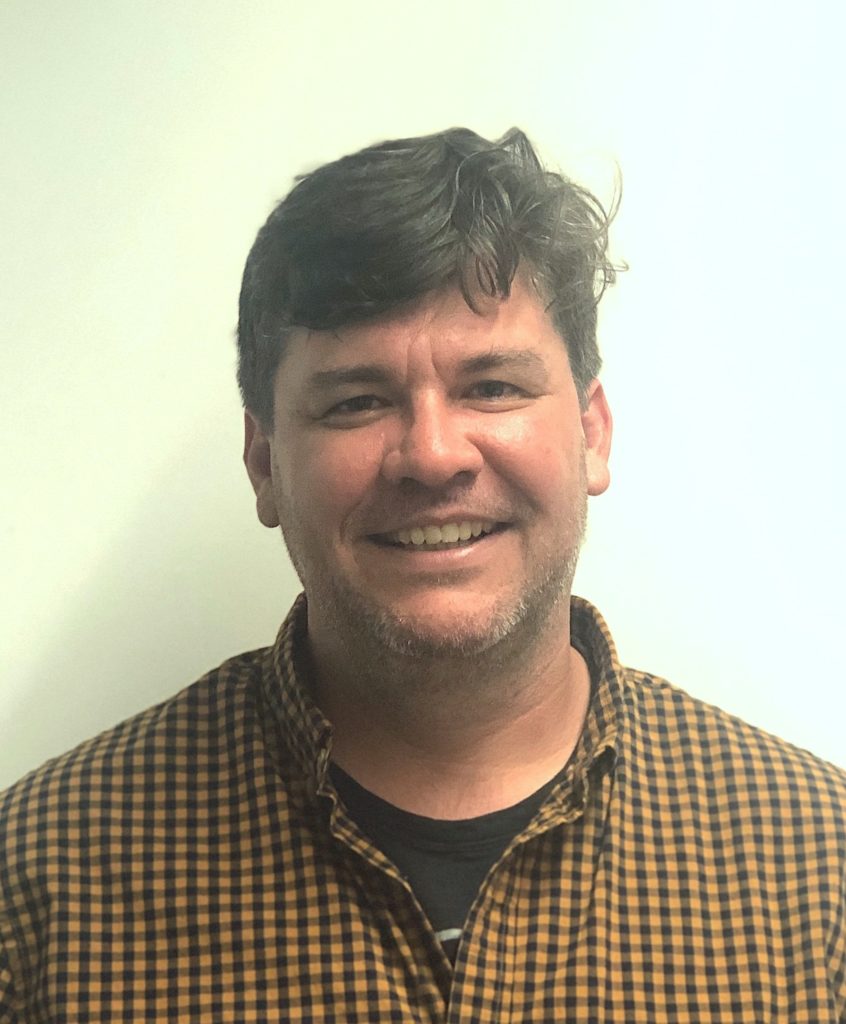 Robert Schuwerk
Executive Director, North America
Rob Schuwerk is Executive Director of Carbon Tracker's North American office.  Rob leads Carbon Tracker's outreach and data provision to the Climate Action 100+ Initiative, as well as its work with securities market regulators and accounting standard setters around the globe, as they aim to bring greater transparency to climate-related financial risk.  He has authored several papers on how climate-related risks are likely to impact financial reporting and the role that securities markets regulators can play.   He has also produced analysis of company disclosures both before and after the creation of the Task Force on Climate-Related Financial Disclosures' (TCFD) recommendation.
Prior to joining Carbon Tracker in 2014, Rob was an assistant attorney general with the New York State Office of the Attorney General and, prior to that, a litigator in the New York City offices of Paul, Weiss, Rifkind, Wharton & Garrison LLP.   He is a graduate of The Yale Law School.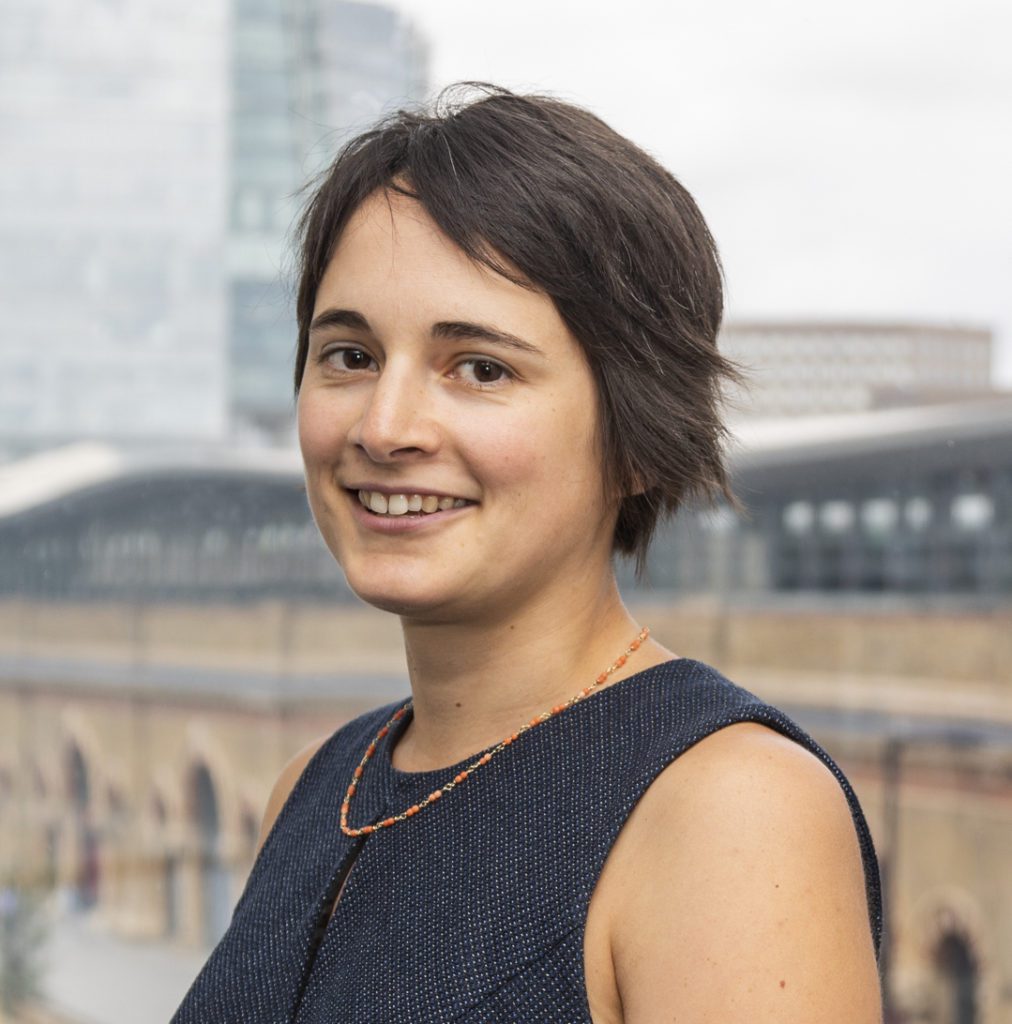 A Fellow Chartered Accountant with more than ten years post qualification experience, as the Head of Finance Mirjana is responsible for financial oversight of Carbon Tracker's operations. She initially trained as an auditor with Deloitte LLP in Cambridge, after which she worked for Moore Stephens LLP and Crowe Clark Whitehill LLP. She is a specialist in grant management and non-profit accounting.
Mirjana is also the Carbon Tracker Initiative Ltd Company Secretary and a member of the Board Diversity Committee. She has been a driving force in implementing relevant operational policies and procedures to support Carbon Tracker's continuing growth since she joined the team in March 2016.
She is Trustee of the international charity SolarAid, whose vision is a world where everyone has access to clean, renewable energy. Mirjana holds a first class BA in European Studies from Trinity College Dublin and she also holds a degree from the Institute d'Etudes Politiques in Strasbourg. She completed a course on Peace Research at the International Summer School is Oslo in 2004.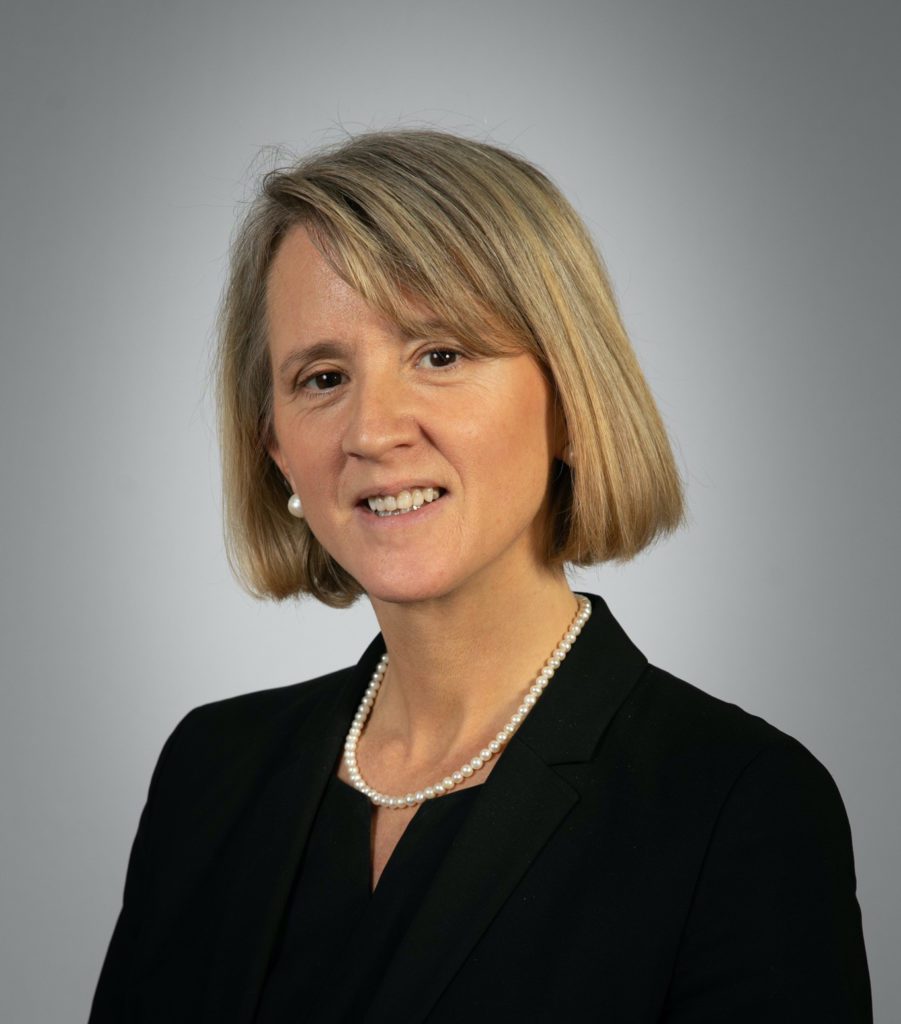 Catharina Hillenbrand von der Neyen
Head of Research
Catharina Hillenbrand von der Neyen, CFA, is Head of Research at Carbon Tracker.
She looks back to over 20 years of energy and climate finance experience. She was a leading equity analyst, in the energy sector with financial institutions including Cazenove, RBS and Nomura where she headed power, utilities and clean energy teams. In these roles, Catharina analysed major energy companies and equity markets and advised on some of the largest transformational financial transactions in the sector.
She also served as a regulator and government advisor. As a senior advisor at the Department of Business, Energy and Industrial Strategy, she shaped several critical energy and climate policies in the UK and advised Ministers on financial markets, investors and energy related Brexit issues.
At Allianz, she shaped and influenced the climate agenda of one of the world's largest investors. Catharina is a member of Task Force on Carbon Pricing in Europe.
She graduated as an MBA from ESSEC business school, France, and Dipl. Kfm. from the University of Mannheim, Germany.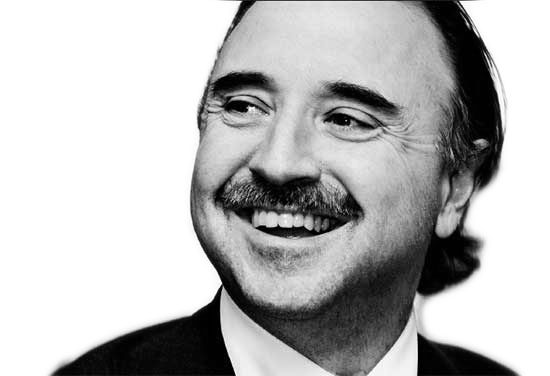 Cary Krosinsky
Co-founder and Director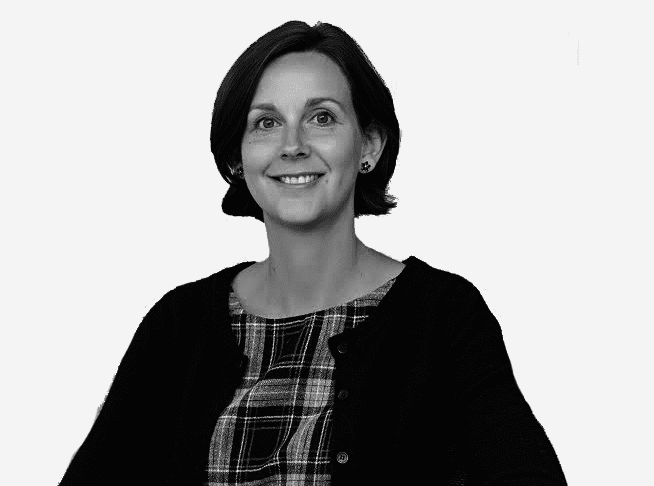 Managing Director, Business Development
Meg heads up marketing across Impax and leads the London-based sales team covering UK, continental Europe and Asia. Meg also co-heads their impact investing work.
She has extensive experience in sustainable investing and research, having begun her career in 2002. As head of Citi's top-ranked Climate and Sustainable Investment Research team she worked with institutional and private clients across Europe on impact and responsible investment. Meg joined Impax in 2014 following a period as a consultant to private sector and not for profit clients in designing responsible investment strategies, including acting as the UK Liaison for the Global Impact Investing Network. Meg has a MSc in Environment and Development from the London School of Economics.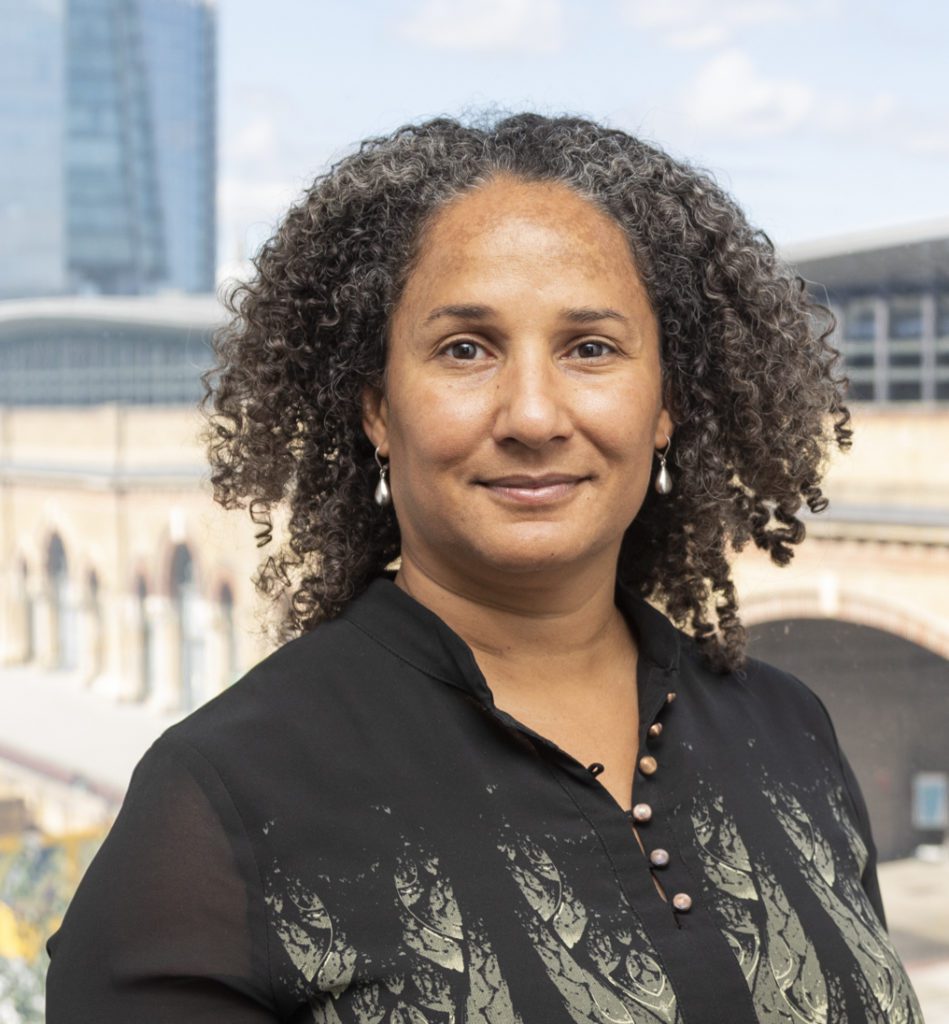 Tauni Lanier
Board Member
Environmental Economics (PhD.), University of St. Gallen, Switzerland
Dr. Tauni Lanier has been named as a non-executive director of Carbon Tracker and recently interim Chair. Lanier, formerly Executive Director of IMPACT2030, the only private sector-led initiative with the United Nations and other stakeholders to unite companies in their corporate volunteering efforts on the Sustainable Development Goals, is Sustainability Director at World Wide Generation (WWG), a UK fintech firm. Earlier in her career she was the first Managing Director of the Dow Jones Sustainability Group Index and subsequently, Senior Project Manager for the Sustainable Development Reporting Project with the World Business Council for Sustainable Development.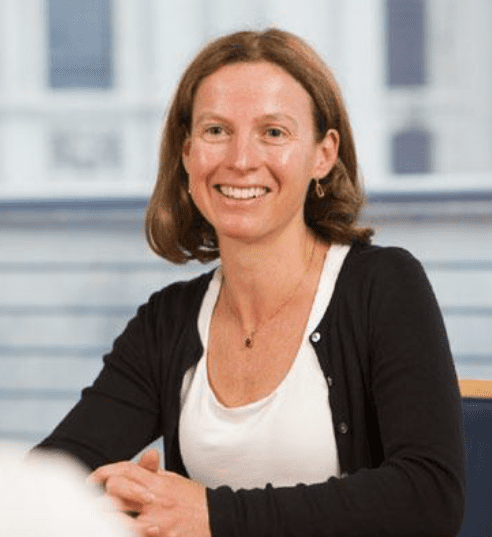 Natasha Landell-Mills
Board Memebr
Natasha is currently a Partner and Head of Stewardship at the asset manager Sarasin & Partners LLP, where she steers the integration environmental, social and governance (ESG) matters in the investment process; voting and company engagement; and public positioning on key sustainable investment matters. Since 2017, she has spearheaded Sarasin's flagship Climate Active strategy. Natasha is a member of the UK's Financial Reporting Council's Investor Advisory Group, is a member of the Disclosure and Transparency Committee of the International Corporate Governance Network and sits on the Consultative Advisory Group to the International Audit and Assurance Standards Board. Natasha is currently a member of the Investment Committee for the Cambridge Assistants Contributory Pension Scheme. Prior to joining Sarasin & Partners, Natasha spent six years as the Senior Analyst leading ESG integration and several areas of policy work at the Universities Superannuation Scheme's Investment Management arm; and four years in Budapest working with OTP Fund Management and the European Bank for Reconstruction and Development. Before moving into finance, Natasha spent a number of years working on sustainable development issues in Asia, Africa and Latin America. Natasha started her career as an Overseas Development Institute Fellow, working as the Chief Economist in the Guyana Forestry Commission.
Natasha has Masters in Economics from Cambridge University, an MSc in Natural Resource Economics from University College London, and is a CFA Charterholder.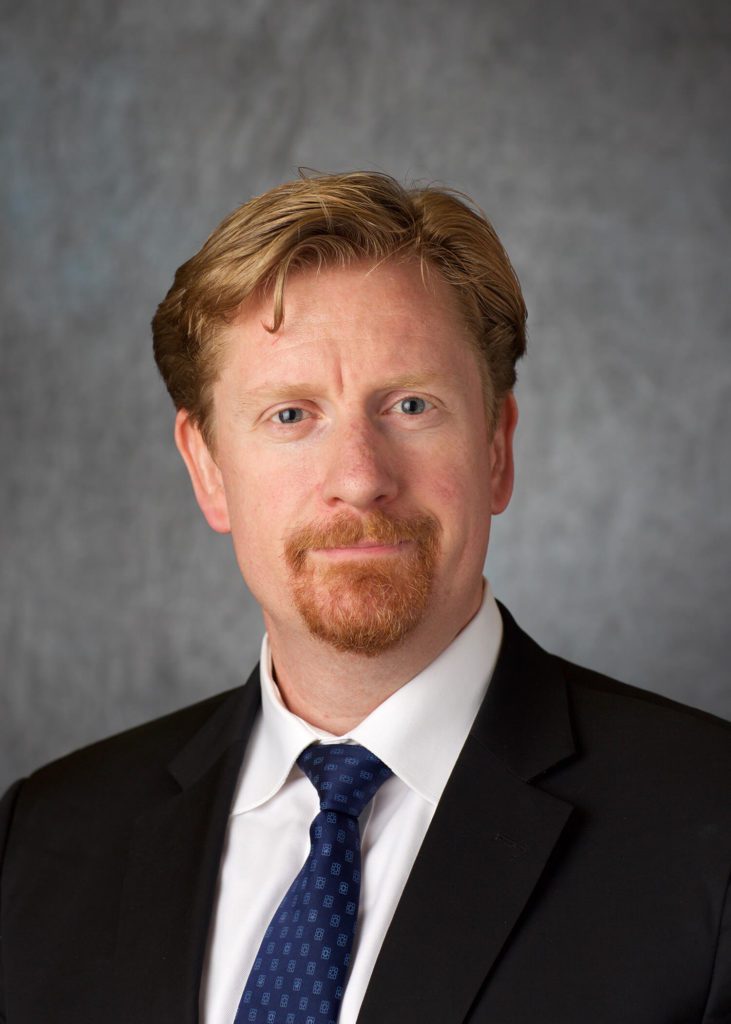 Henrik Jeppesen
Head of Investor Outreach, North America
Henrik joined Carbon Tracker in June of 2017 as Head of Investor Outreach for North America. His mandate is to develop the organization's capabilities in North America, building awareness and understanding of carbon and stranded asset risk amongst institutional investors and broadening the distribution and usage of Carbon Tracker's proprietary research.
Henrik brings more than 20 years of experience in the energy and financial services sectors most recently as the founder of VikingInsight, an independent consultancy providing thematic fundamental research and corporate access services to US institutional investors.  Henrik was previously a European equity research sales person and a sell-side equity research analyst covering the traditional and renewable energy, consumer goods, transportation and materials and healthcare sectors for SEB Enskilda in their New York, Copenhagen and London offices.  Henrik began his career as a buy-side equity portfolio manager for Nykredit Asset Management in Copenhagen.
Henrik holds a M.Sc. in Finance and Accounting and a B.Sc. in Economics and Business Administration from Copenhagen Business School, where he also served as an external lecturer on capital markets and the IPO process. Henrik holds the Chartered Financial Analyst (CFA), Certificate of Investment Performance Measurement (CIPM) and Chartered Alternative Investment Analyst (CAIA) designations as well as SASB's Fundamentals of Sustainability Accounting (FSA) Credential. He is a member of the CFA Society of New York.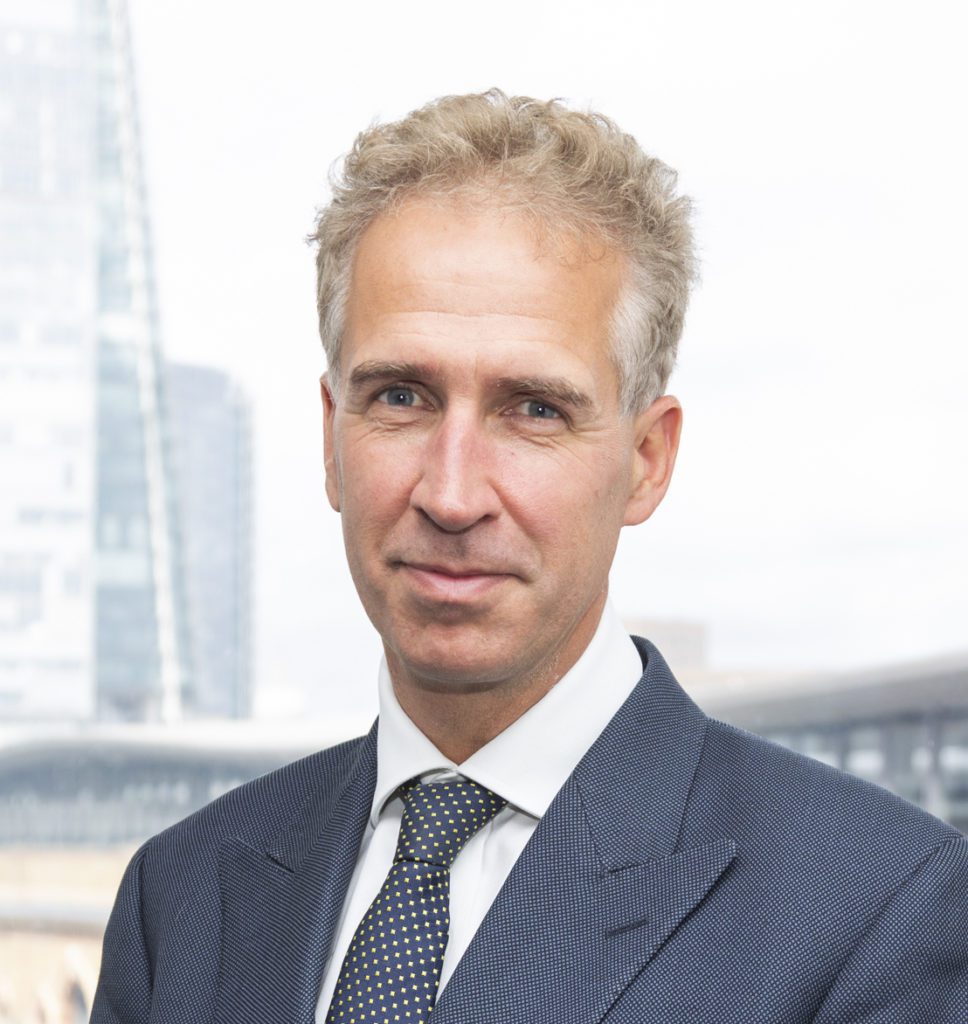 Kingsmill Bond
Energy Strategist
Kingsmill Bond, CFA, is the Energy Strategist for Carbon Tracker. He believes that the energy transition is the most important driver of financial markets and geopolitics in the modern era.
Kingsmill has worked as a sell-side City equity analyst and strategist for 25 years, including for Deutsche Bank, Sberbank and Citibank in London, Hong Kong and Moscow. He has written research on emerging market and global themes, including the wider significance of the shale revolution and the impact of US energy independence.
At Carbon Tracker he has written about the impact of the energy transition on financial markets, domestic politics and geopolitics, and authored a series of reports on the myths of the energy transition, looking at the many arguments made by incumbents to deny the reality of change.
He has an MA in history from Cambridge University, qualified is an accountant (CIMA), and holds the Chartered Financial Analyst (CFA) qualification.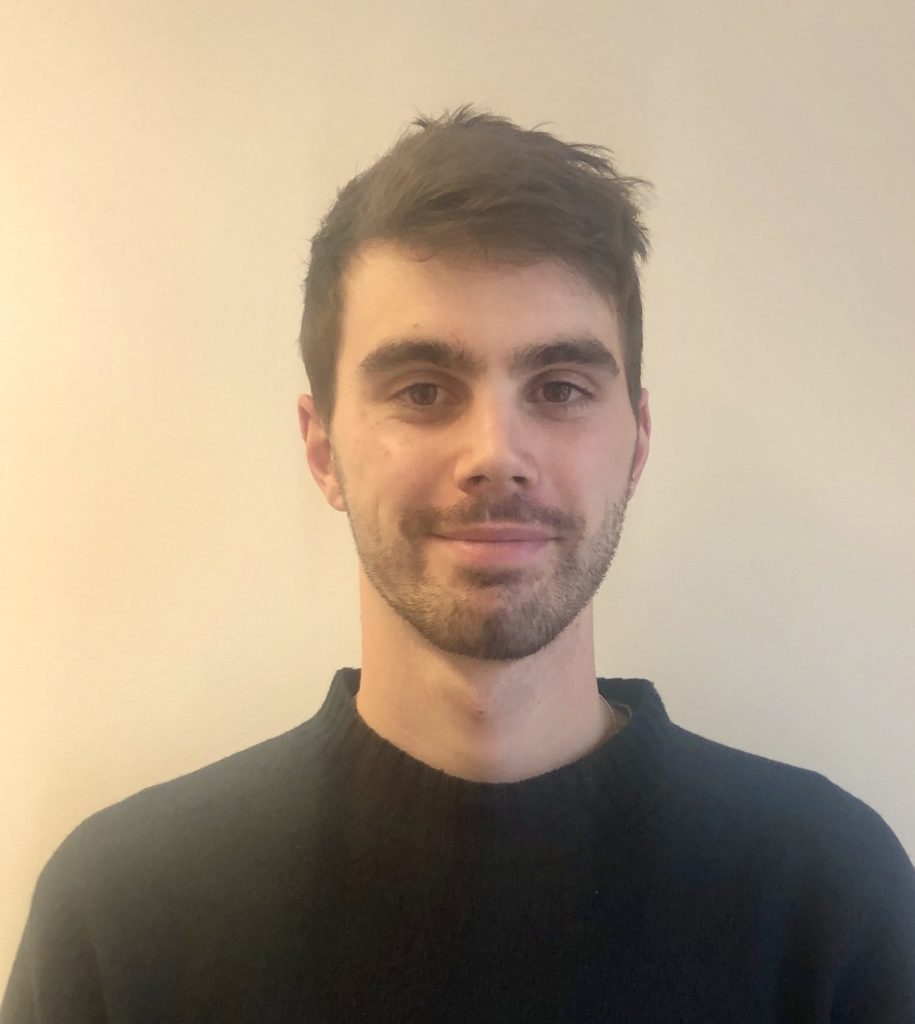 Charles Guy-Knapp
Associate - Regulatory Reporting & Investor Outreach
Charles initially joined Carbon Tracker as an intern in February 2020. In July, Charles became an associate working with the Regulatory and Investor Outreach Teams in North America. His current focus is supporting Carbon Tracker's ARO and climate risk disclosure work.
Prior to joining Carbon Tracker, Charles graduated from the University of Sussex in Human Geography, where he developed a passion for sustainability, climate change and international development.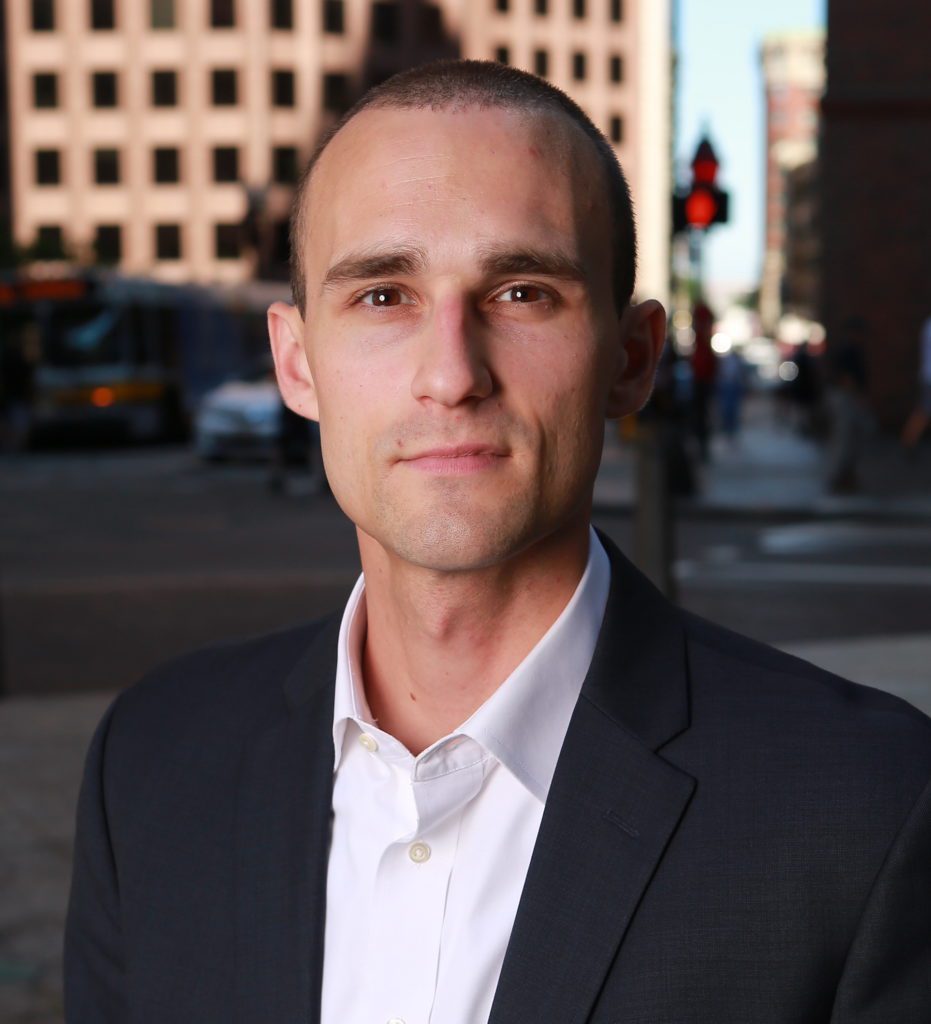 Andrew Droste
Head of Stewardship US
Prior to joining Carbon Tracker, Andrew was an ESG advisor to NEOs and Board directors at Russell Reynolds Associates. He also served as an in-house ESG expert on the stewardship and proxy voting teams at both BNY Mellon and Nuveen (TIAA's investment arm).
Andrew has participated in over 1,000 investor-NEO-director engagements with 700+ different U.S. and international public companies across all sectors.
Andrew has a Juris Doctorate from Northeastern University School of Law and a B.S. in Government from Suffolk University.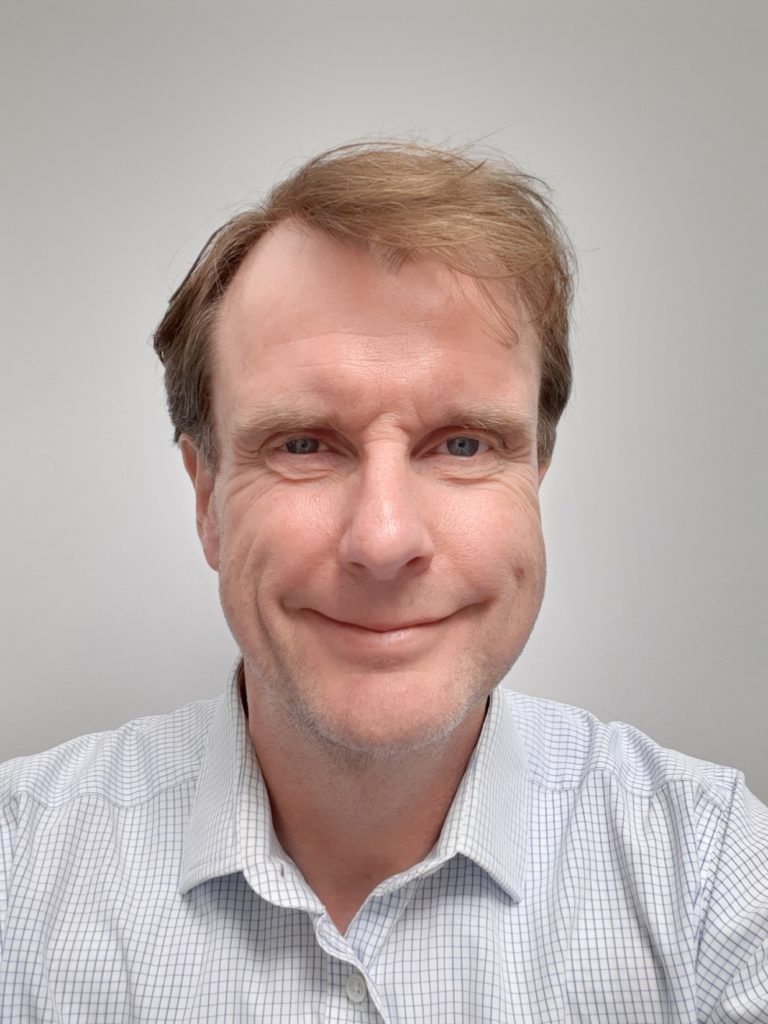 Simon Perham
Head of Investor Outreach – Europe
Simon brings over 20 years' experience working in client facing roles at financial institutions. He was previously working at Japaninvest / Haitong International before joining our team where he was the Executive Director – Equity Research, ESG, Execution and Capital Markets Sales. Simon holds the Chartered Financial Analyst (CFA) and is a member of the CFA Society of UK.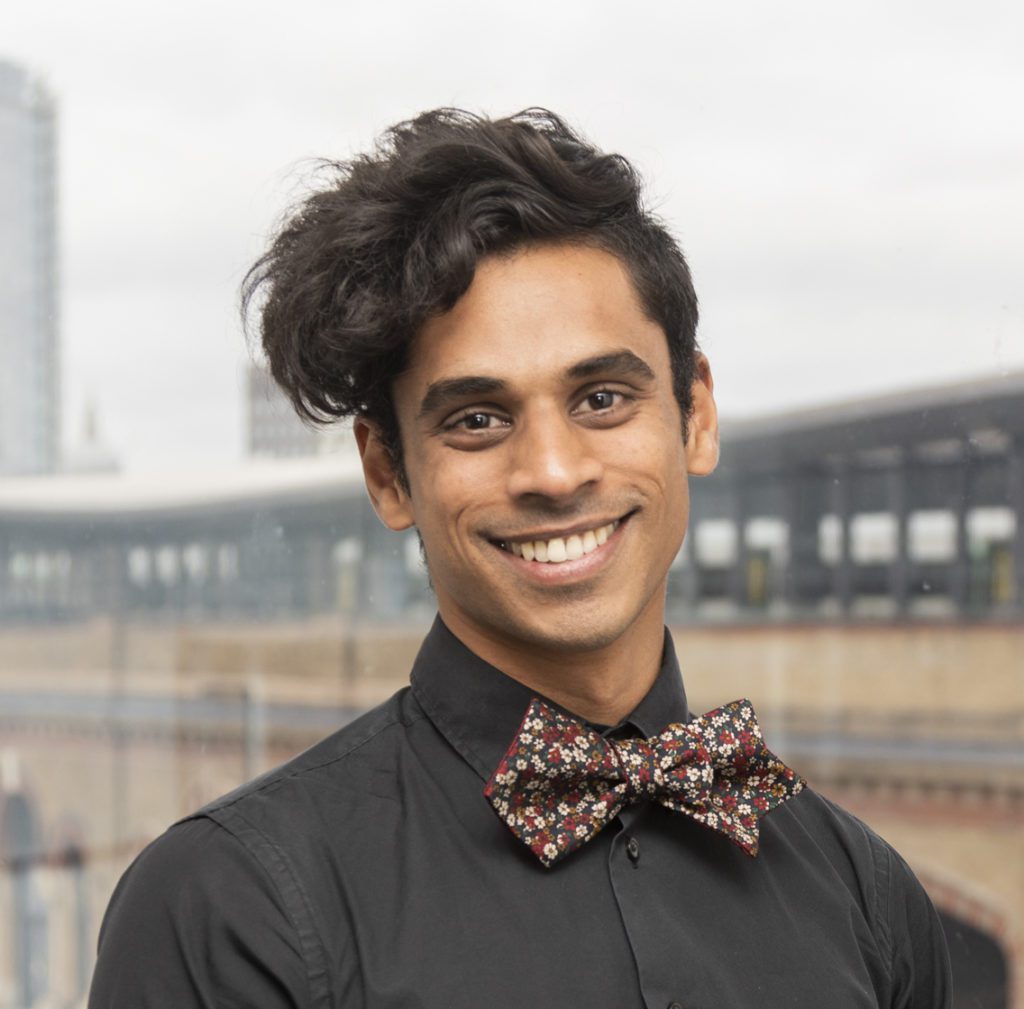 Durand D'souza
Data Scientist
Durand is a data scientist at Carbon Tracker in the Power & Utilities team, with experience across a wide range of domains. Prior to joining Carbon Tracker, he was a freelance data journalist producing interactive visual stories, winning an Information Is Beautiful award along the way. He also worked on a PhD in computational stellar astrophysics at the Max Planck Institute for Astrophysics in Germany, until his lifelong obsession with climate & energy policy prevailed. He is interested in how machine learning can be used for social good and to bring about a just transition.
Durand holds a Masters in Physics with Astrophysics from the University of Leeds.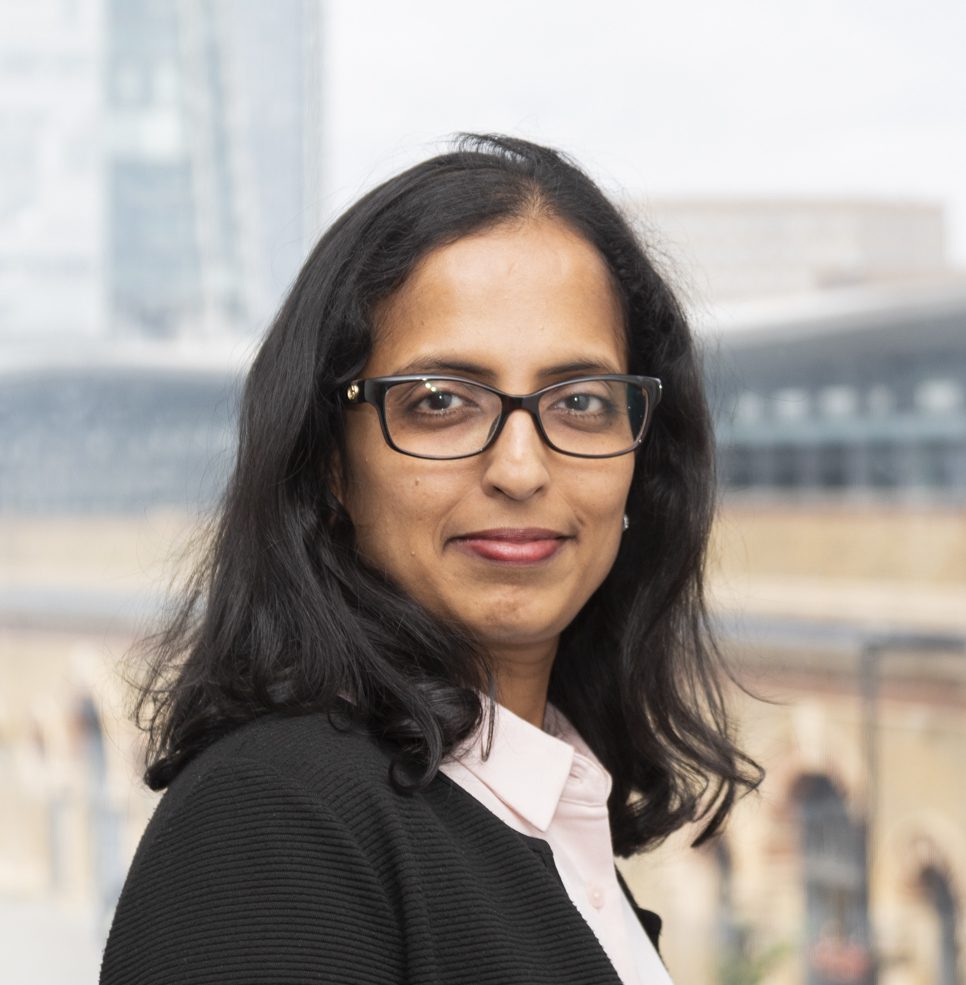 Meena Raju
Head of Programme Development and Research Operations
Meena joined Carbon Tracker Initiative in January 2019. Meena is a Marketing and Business Development professional with substantial programme management experience in diverse sectors including financial services, oil & gas and research and innovation, across Asia and in the UK. Some of the top brands she worked with include Shell and TATAs.
At Shell, she launched their Graduate Employer brand in India and won AC Nielsen CampusTrack award in 2007-8, for positioning the brand amongst the top 5 Graduate Employer Brands in its first year of operations in India.
After a career break (post-maternity) of over 4 years, she moved to the not-for-profit, climate change space and worked as a consultant on a variety of projects, including setting up RethinkX, a not-for-profit think tank (co-founded by UK based investor and philanthropist, James Arbib, that focuses on understanding the dynamics and the systemic nature of disruption across key market sectors.
Her last role was with the European Climate Foundation, where she managed programme operations for the largest programme within ECF, Europe Coal and the UK country programmes.
At Carbon Tracker, Meena is responsible for research operations, programme development and monitoring and evaluation.
Meena has a Bachelors in Mathematics from University of Madras, India and an Executive MBA from Bayes Business School (formerly CASS Business School), London.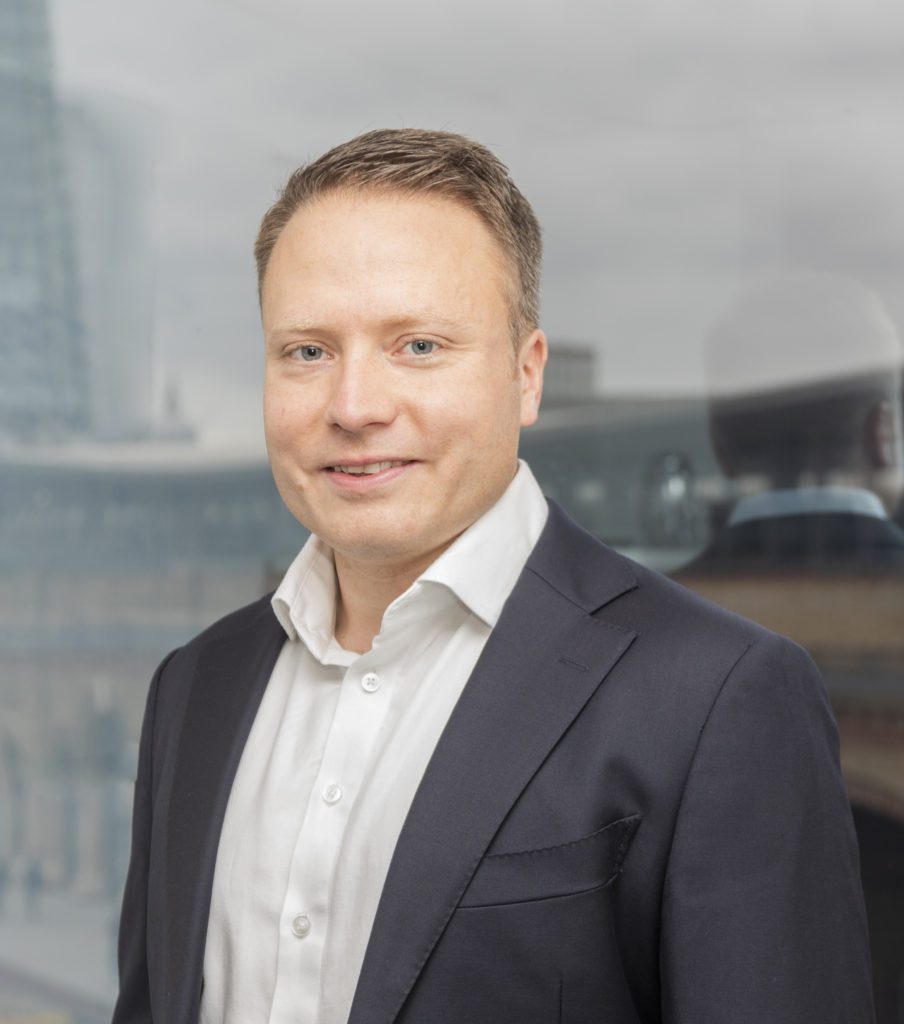 Mike Coffin
Senior Analyst
Mike joined Carbon Tracker in 2019, and is currently focussing on identifying transition risk within the oil and gas industry as the global energy system evolves.  He has co-authored reports to assess impacts at the company level, including Breaking the Habit and Balancing the Budget, alongside writing on company climate ambitions in Absolute Impact. Other research themes include executive remuneration and verification of company actions.
Prior to joining Carbon Tracker, Mike worked as a geologist for BP for 10 years on projects across the upstream, from early access to development. Mike has experience working in petroleum basins across the world, including time spent working in Norway, with expertise in unconventional exploration and in leading technical project teams.
Mike has an MA and MSci in Natural Sciences from the University of Cambridge and is a Chartered Geologist (CGeol).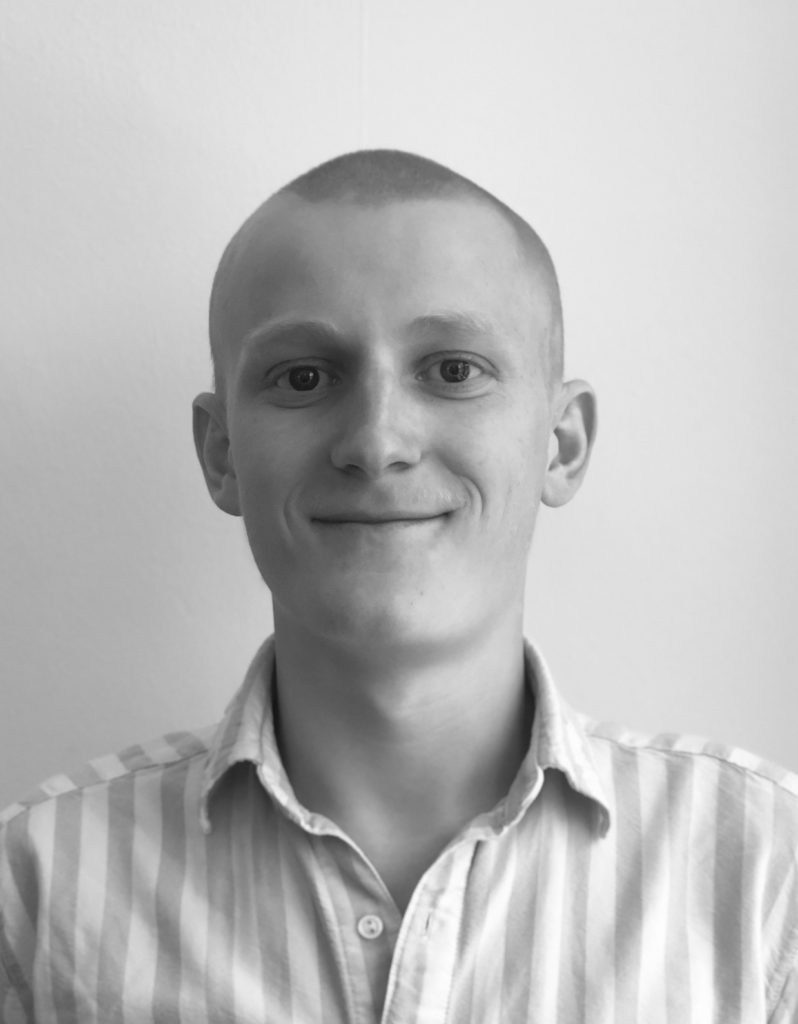 Sam Butler-Sloss
Research Associate
Sam works in the Energy Transition team as a Research Associate.
He studied economics at the University of Edinburgh, during which he co-founded the initiative Economists for Future.
He believes we are in a race between tipping points, those in nature and those in economic systems. Both of which are happening faster than many thought they could.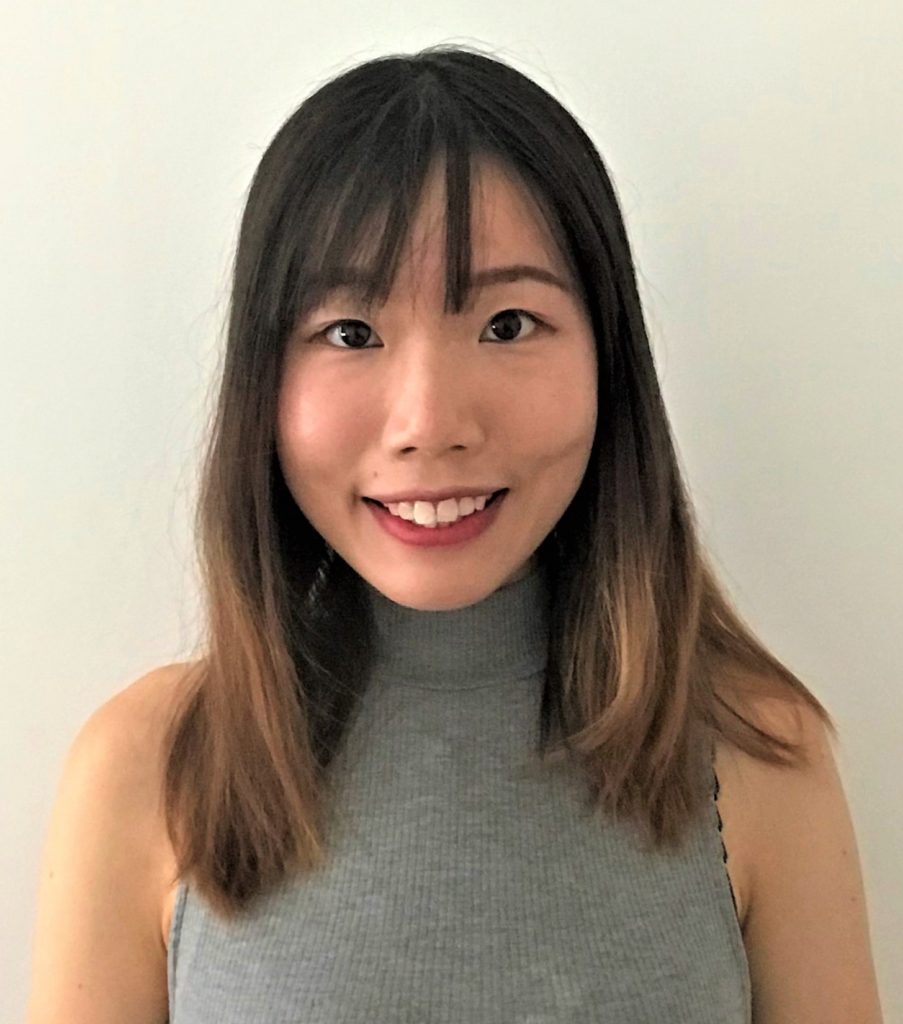 Lily Chau
Associate Data Scientist
Lily works in the Power & Utilities team as Junior Gas Analyst.
Before joining Carbon Tracker, she worked as a Robotic Process Automation (RPA) analyst in a technology consulting company, facilitating digital transformation in clients' workplace.
She holds a master's degree in Business Analytics from Warwick Business School, where she started to develop her passion for data science.
Lily has always been enthusiastic about nature and environmental sustainability. Besides her volunteer statistical project for The Royal Society for the Protection of Birds (RSPB), she has taken initiatives in other fields, such as artwork and local volunteering, to raise environmental awareness in both Hong Kong and the UK.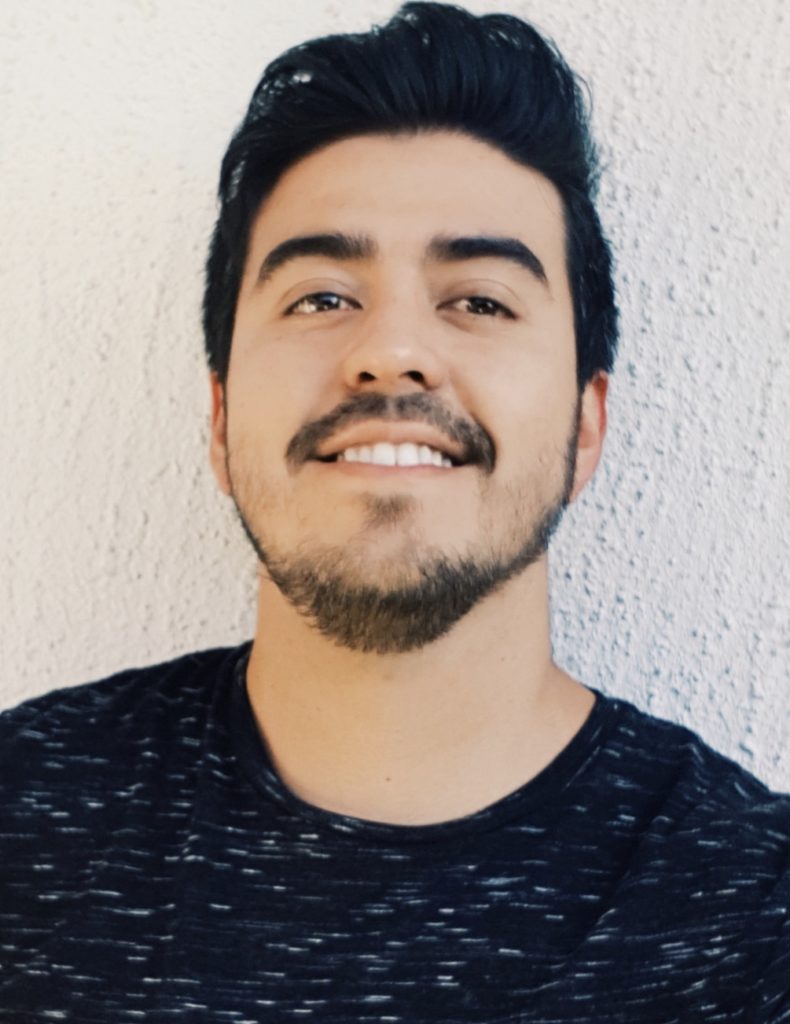 Nicolás Gonzalez
Consultant Data Scientist
Nicolás is a consultant data scientist at Carbon Tracker in the Power & Utilities team. Most of his life was dedicated to scientific research in astrophysics, science outreach, and computer modelling.
After joining Carbon Tracker he has been helping the team with the coal economic modelling. He is also interested in expanding his machine learning, computer vision, and data science knowledge. Before joining Carbon Tracker, he worked towards a Ph.D. in Astrophysics at the University of Bonn, Germany, before making the transition to data science. He believes that the only responsible way to look at the future is by switching to clean energy sources.
Nicolás holds a Master in Astronomy and Astrophysics from the Catholic University of Chile.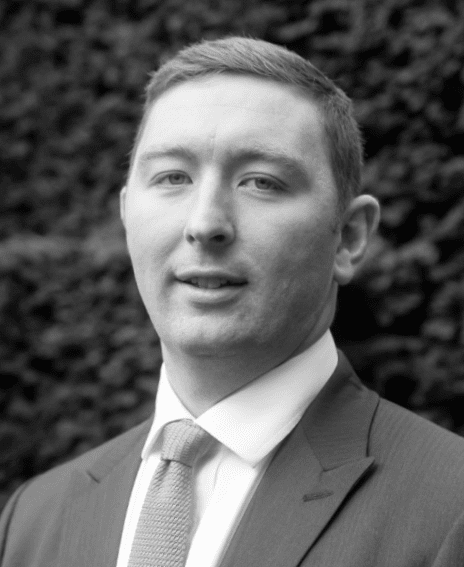 Ed Vaughan
Research Analyst
Ed is a Research Analyst for Carbon Tracker's work on New Energy Strategies and the wider impact of the energy transition, a theme which he believes is the greatest challenge facing the valuation of companies operating within the energy sector and capital markets as a whole.
Prior to Carbon Tracker he was a sell-side equity analyst in London most recently with Redburn, as well as Exane BNP Paribas and Tudor, Pickering, Holt & Co where he covered the global Oil & Gas sector developing financial models for upstream assets and global supply models. Primarily he wrote investment research on the International E&Ps and Oil Field Services sub-sectors. Further to this he has prior experience at VSA Capital, a boutique corporate brokerage, where he wrote research on a number of AIM listed energy companies.
He has an MSci in Petroleum Geoscience from Imperial College London, and is a level II CFA candidate.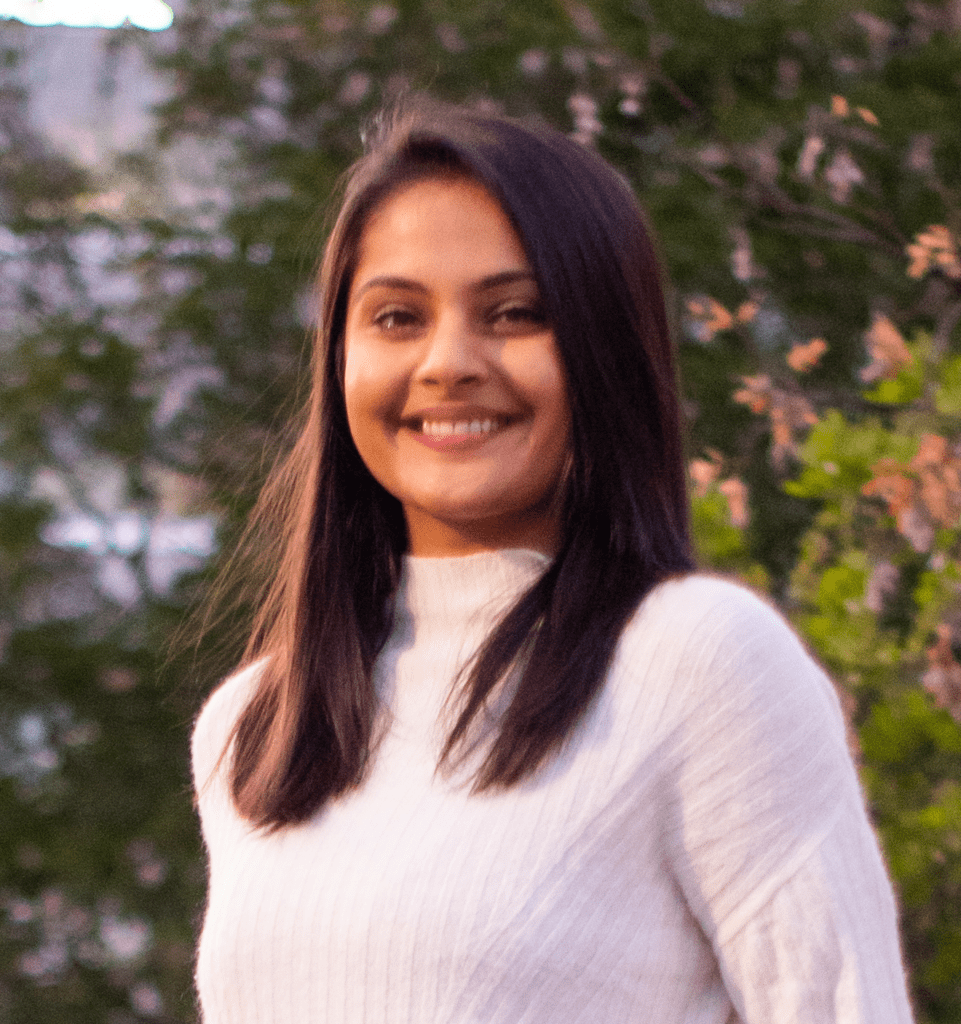 Savani Mahoorkar
Associate Analyst
Savani joined Carbon Tracker in Spring 2020 as a company analyst. As part of the Regulatory and Policy team, she supplies company-level analysis of climate-related financial risks using Carbon Tracker's ground-breaking methodology.
Prior to joining Carbon Tracker, Savani was employed as a GIS analyst at Enverus as part of the data engineering team. Her work consisted of geospatial analyses in the domains of oil & gas analytics, trading & risk, and business automation to provide business insight via the Enverus SaaS platform. Savani also retains technical experience of the energy sector as she was a former drilling and evaluations engineering intern at Halliburton working in the Testing and Subsea department.
Savani completed her studies in Geographic Information Systems and Petroleum Engineering from The University of Texas at Austin. Her concentration lies in geospatial analytics/geoeconomics and the subsequent influence on economic policy and commodity trading.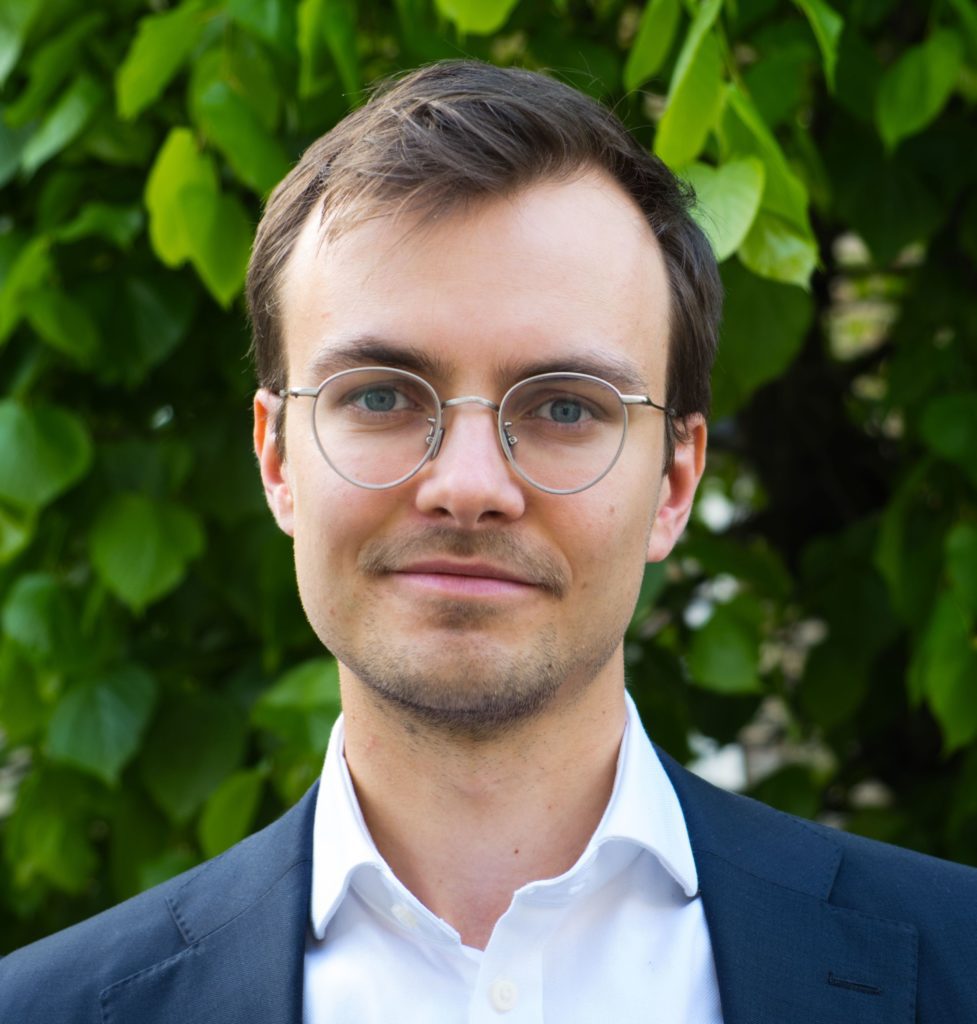 Axel Dalman
Associate Analyst
Axel works in the Oil, Gas & Mining team as a junior analyst. Prior to joining Carbon Tracker in 2020, Axel spent 2.5 years at Fitch Solutions as a country risk analyst covering macroeconomic and political risk in the Middle East and North Africa region, with a particular focus on the GCC states.
He holds an MSc in Comparative Politics focused on political economy from the London School of Economics, and a BSc in Political Science from Uppsala University, Sweden.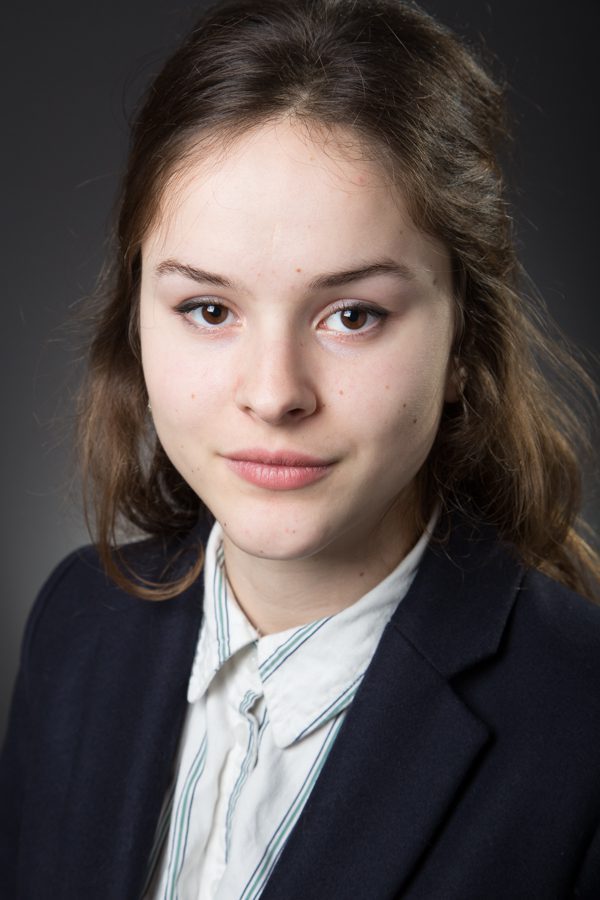 Anna joined Carbon Tracker in Summer 2020 as a Research Intern. As part of the Programme Development Team, she is working on articulating a new M&E framework for the company. Anna is currently completing her MSc at Imperial College London, studying Climate Change science and green finance.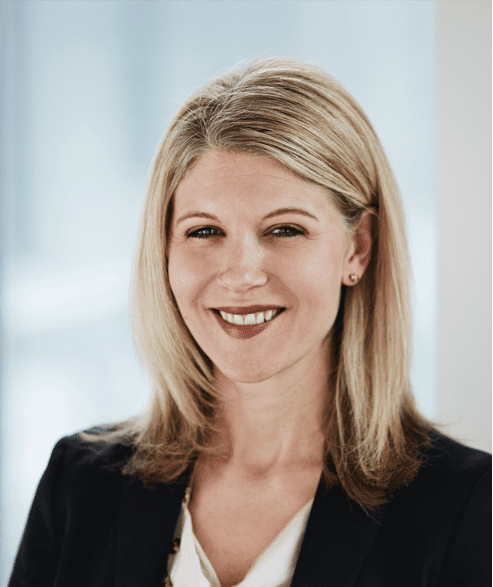 Barbara Davidson
Senior Analyst
In November 2020 Barbara Davidson joined Carbon Tracker's Regulatory Team as a Senior Analyst leading research on accounting, auditing and disclosures.  Prior to this Barbara worked as an independent consultant on a climate accounting initiative sponsored by the PRI.
Barbara has obtained over 20 years of advisory, accounting, relationship and stakeholder management experience from working in the US, France, Hong Kong and the UK.  She formerly headed the investor engagement team at the International Accounting Standards Board, where she founded and implemented their Investors in Financial Reporting programme and secured significant relationships in the global investment community.  Barbara's experience in accounting policy, transaction advisory and audit roles comes from working at international organisations including Morgan Stanley, Nomura, PricewaterhouseCoopers and Deloitte. Her background has provided her with significant insight into the financial reporting requirements of the investment community, including, but not limited to, environmental policy and climate-related risks.
Barbara is a member of the Climate Disclosure Standards Board's Climate Accounting Standards sub-group and writes regularly on accounting and climate issues for the ACCA's Accounting and Business Magazine.  She is a US Certified Public Accountant with an MSc in Environmental Policy and Regulation from the London School of Economics and Political Science, and a BSc in Accounting from Binghamton University.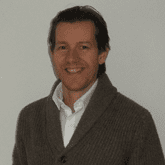 Lee Ray, CFA, is a senior analyst in the Power and Utilities team. He believes the ongoing transition to a low carbon economy is the defining challenge and opportunity of our time and is not discounted by investors.
Prior to joining Carbon Tracker, Lee worked as a senior fund manager in the Global Emerging Markets Equities Team at HSBC. Lee also worked at Rexiter Capital Management and Blackfriars Asset Management as a portfolio manager/investment analyst with a focus on Emerging Markets, having been on the buy-side since 2005. Prior to this, Lee spent 4 years as a tax accountant with KPMG covering the financial services sector.
He holds a BA (Hons) in English, Philosophy and Spanish from Durham University, qualified as a chartered accountant (CA), and holds the Chartered Financial Analyst (CFA) certification.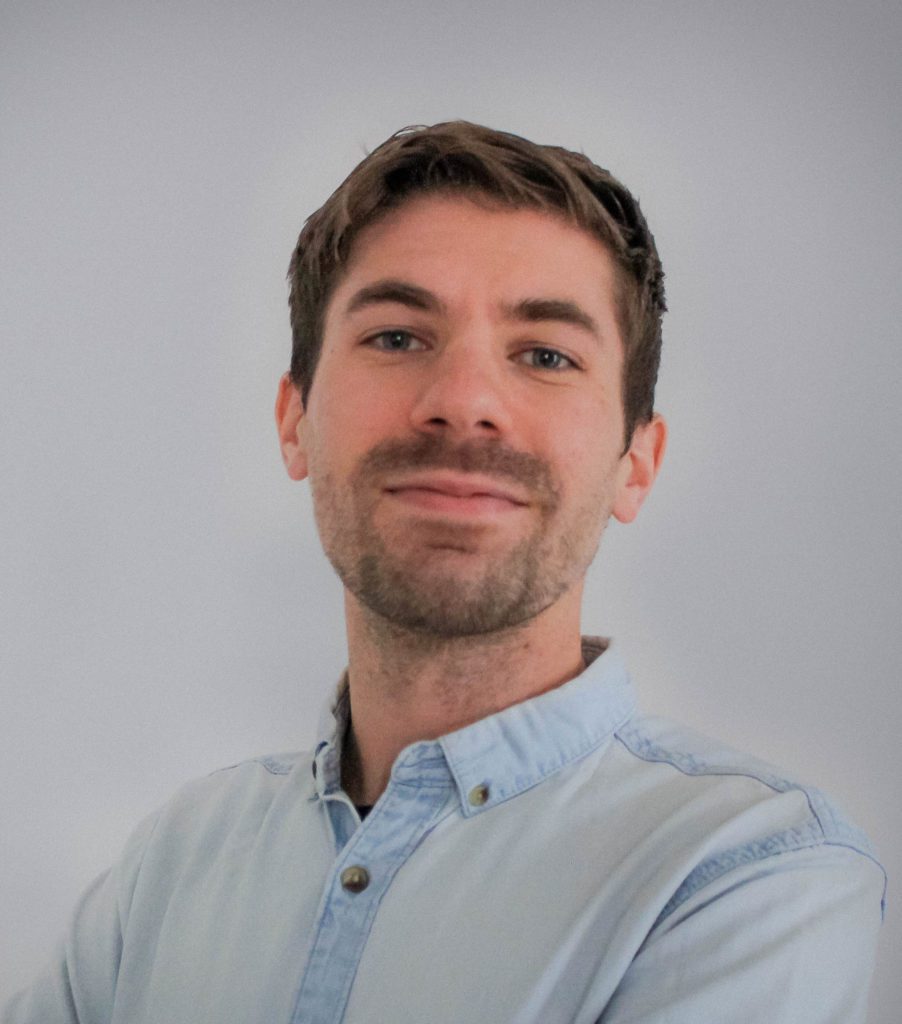 Lorenzo Sani
Associate Power Analyst
Lorenzo works in the Power and Utilities team as Junior Power Analyst.
Before joining Carbon Tracker, he worked as Research Engineer in the Division of Energy systems of the Royal Institute of Technology (KTH) in Stockholm. His research focused on energy system modelling and decarbonisation pathways in Southeast Asian counties. His belief in the need for a fair and swift energy transition brought him to Carbon Tracker.
Lorenzo holds a double master degree in Sustainable Energy Systems from the Royal Institute of Technology (KTH) in Stockholm and Polytechnic University of Catalonia (UPC). He loves sports and outdoor activities as much as cooking and bread making.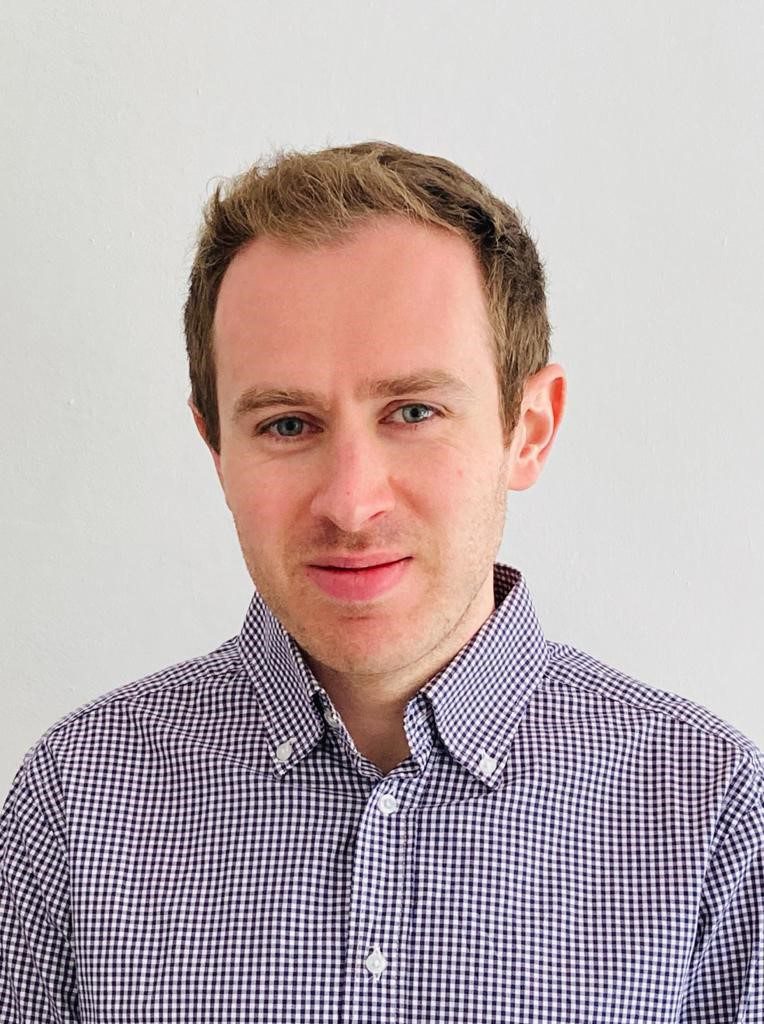 Jonathan Sims
Senior Analyst
Jonathan works in the Power & Utilities Team as a Senior Analyst.
Prior to joining Carbon Tracker in 2021, he spent eight years with commodity and energy sector focused business intelligence provider Argus Media, where he initially worked on power trading analysis before leading the company's emissions markets coverage, during which time he developed a strong interest in climate sector policy.
Jonathan also spent time working as a grains market analyst with brokerage Jackson Son & Co. between 2011-2013, while he holds an MA in International Journalism and a BA (Hons) in English Literature & Philosophy, both of which were achieved at Cardiff University.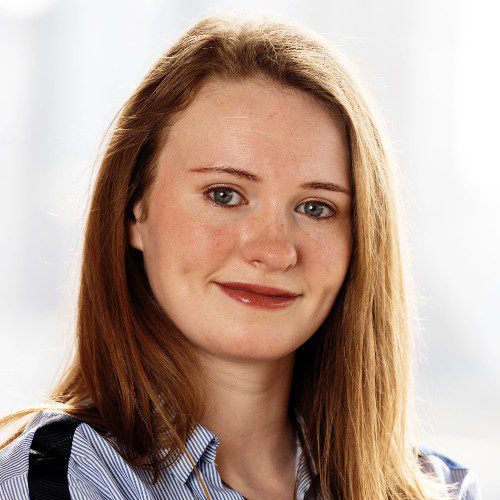 Amy Owens
Research & Support Assistant
Amy works as a Research & Support Assistant to Mark Campanale. Before joining Carbon Tracker, she worked as a Senior Public Affairs Executive in a membership organisation representing the publishing industry, leading on public affairs and sustainability work. She won PRWeek's CCPA Public Affairs Newcomer of the Year Award in 2020.
She holds a master's degree in International Security from Bristol University, where she also studied a bachelor's degree in Politics and International Relations.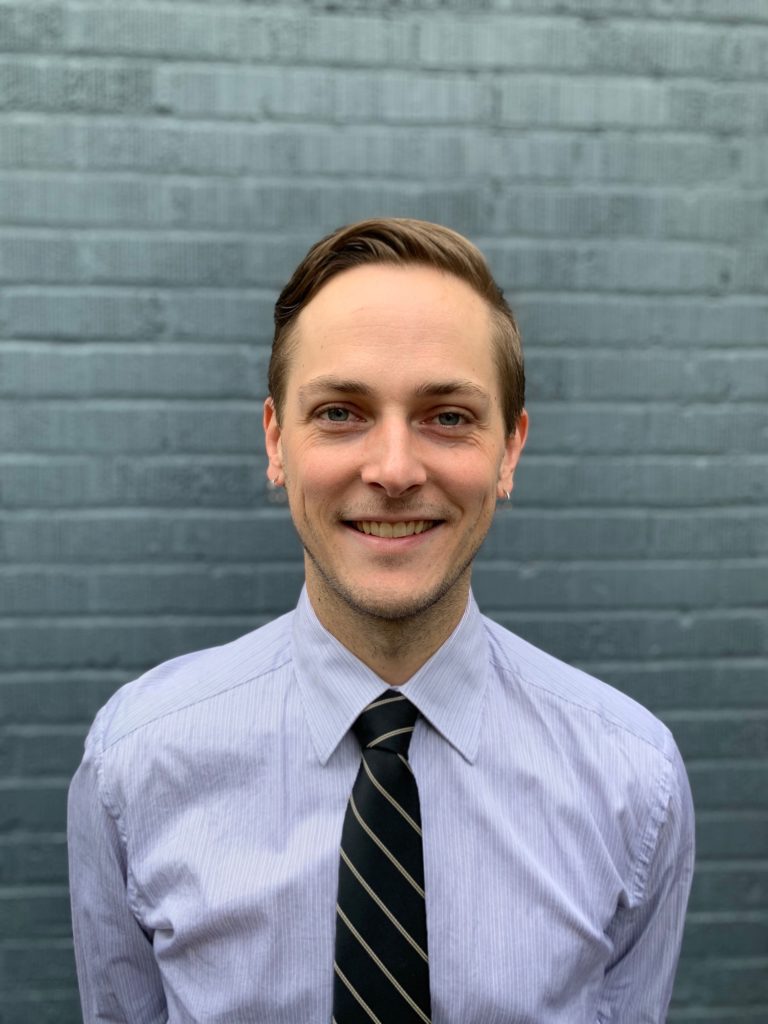 Stephen Greenslade
ARO Analyst
Stephen Greenslade is an Asset Retirement Obligations (ARO) Analyst at Carbon Tracker Initiative focused on utilising data and GIS analysis to convey the scale and distribution of financial risks associated with the decommissioning of oil and gas infrastructure, particularly as the world transitions away from carbon-intensive fuels. Stephen co-founded the ARO Working Group in 2018 to draw attention to the massive unfunded costs of oilfield cleanup, engaging with journalists, NGOs, pension trustees, and other stakeholders to bring this issue to light.
Stephen's graduate focus at Portland State University has been on conceiving financial and policy tools for accelerating sustainable development and equitable decarbonisation of the economy. He is completing his Master of Urban and Regional Planning degree and Graduate Certificate in Real Estate Development, and he holds a BA in Literature and Creative Writing.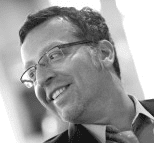 Stefano Ambrogi
Head of News & Communications
Stefano is Head of News and Communications. Previously with the European Climate Foundation as International Communications Manager, he co-founded a  global communications network that supports organisations like CTI. He also worked as a Senior Correspondent with Reuters news agency for 14 years, where he reported on energy, commodities, financial markets and British political and general news.  For Reuters he broke a string of world exclusives in the build up to the Iraq War on the U.S. Navy secretly moving tanks and heavy armour using merchant shipping to the Gulf months ahead of the 2003 invasion. Over the years he has also worked for the Evening Standard, the Daily Telegraph, Euromoney and newspapers in Latin America. Stefano has a BA Hons in Politics and Economics and a postgraduate in Journalism.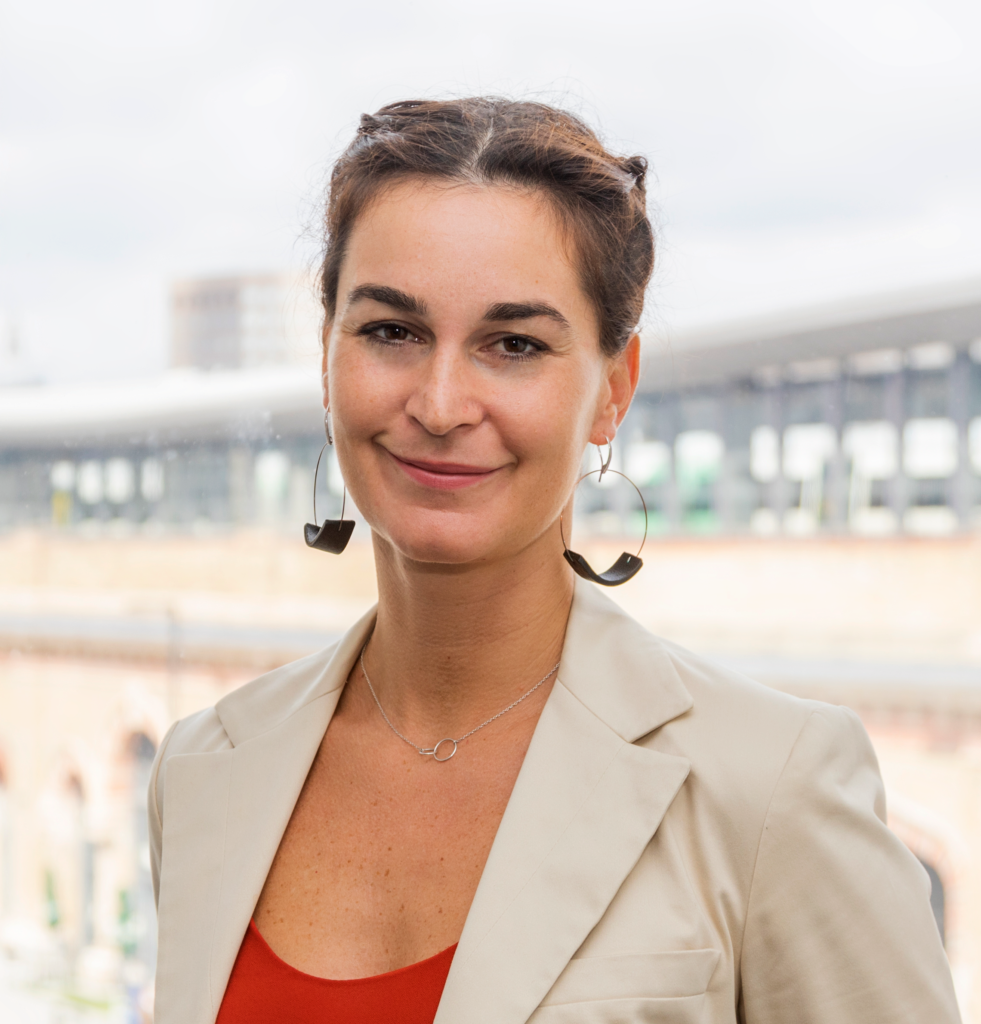 Margherita Gagliardi
Senior Communications and Design Manager
Margherita is Senior Communications and Design Manager at Carbon Tracker. She joined the team in 2014 and has contributed to the establishment of Carbon Tracker's brand in the climate and finance communities. Margherita is responsible for developing our event strategy and research distribution through a network of strategic partnerships. She brings graphic and visual skills, which she applies to Carbon Tracker's brand identity, report and infographic design, website and social media presence.
In 2013, she completed a Master specialisation in Green Management, Energy and Corporate Social Responsibility at Bocconi University in Milan and an internship in the Investment Advisory Service and ESG Research teams at Sustainalytics in Amsterdam.
In 2009 she co-founded a creative services consultancy, where she has worked for three years as project and communications manager.
Prior to this, she graduated with a Ms in Cultural Management and Innovation at the University of Bologna, and worked in a communications agency in Barcelona and in a cultural NGO in Brussels.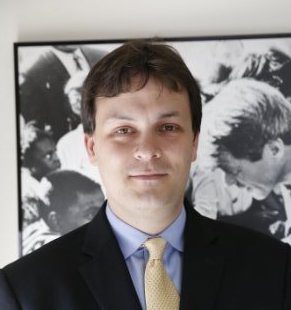 Daniel Cronin
U.S. Press & Communications Manager
Daniel Cronin joined Carbon Tracker in 2018 as the U.S. Press & Communications Manager.  He is based in New York City.
Prior to joining Carbon Tracker, Daniel was the Public Relations Manager for the United Nations International School in New York City.  In addition, since 2000, he has also worked in communications for members of Congress, public charter schools, and advocacy organizations.  His efforts have resulted in coverage from media outlets including CNN, The New York Times, FOX News, Al Jazeera, The Washington Post, Xinhua News Agency, and The Wall Street Journal.
Daniel was born and raised in Upstate New York and graduated from the University of Massachusetts with a Bachelor of Arts in Political Science in 1998.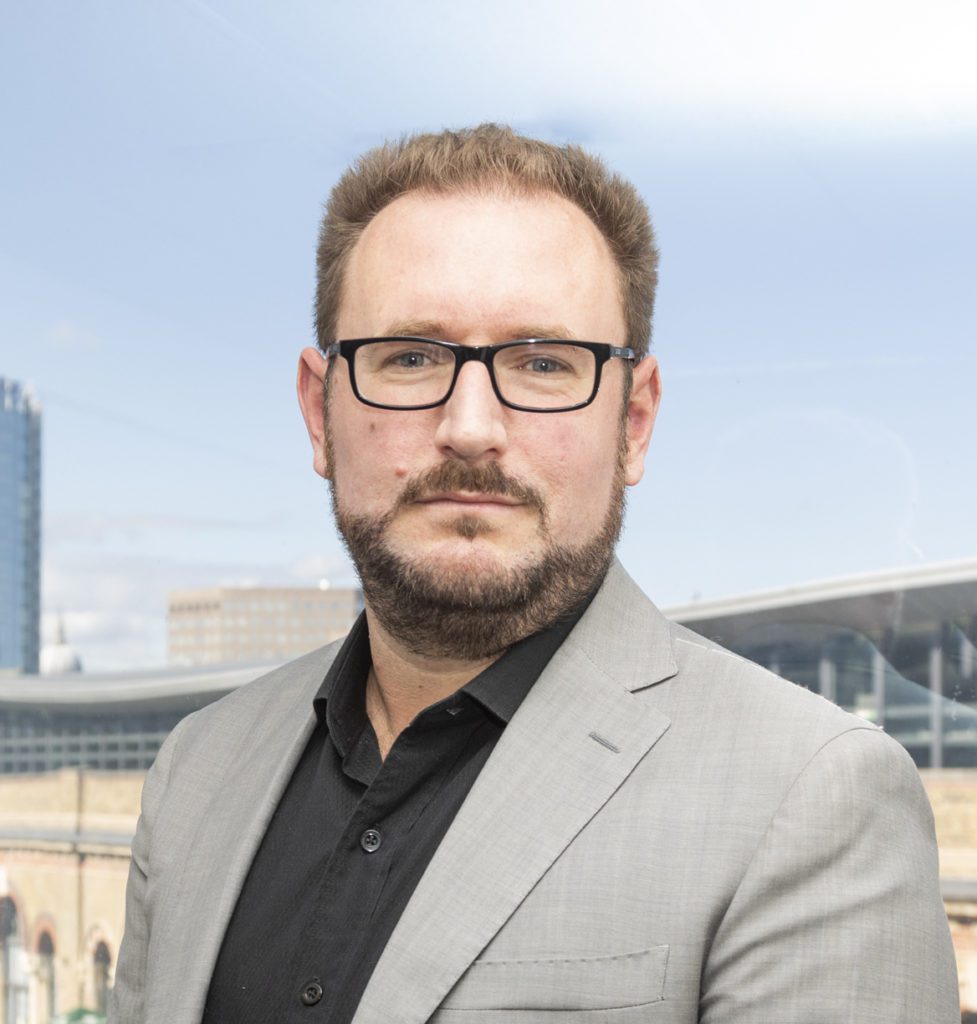 Joel Benjamin
Senior Social Media and Communications Officer
Joel Benjamin is the Social Media and Communications Associate at Carbon Tracker. Joel has experience in social media, research and journalism – with work featured in C4 Dispatches, The FT and BBC.
Joel is the co-founder of Community Reinvest and researched the fossil fuel exposure of 100 local government Pension Scheme funds, culminating in the publication of the Reinvesting Pensions report in 2016. He has held roles as a Research Assistant for the Political Economy Research Centre at Goldsmiths University and been a campaigner for Move Your Money UK.
Previously, he has undertaken governmental environmental planning and consultancy roles for various organisations in Australia, New Zealand, Oman and the UK. He has a BSc in geography from Otago University & has studied towards a Masters in regional resource planning at Massey University, NZ.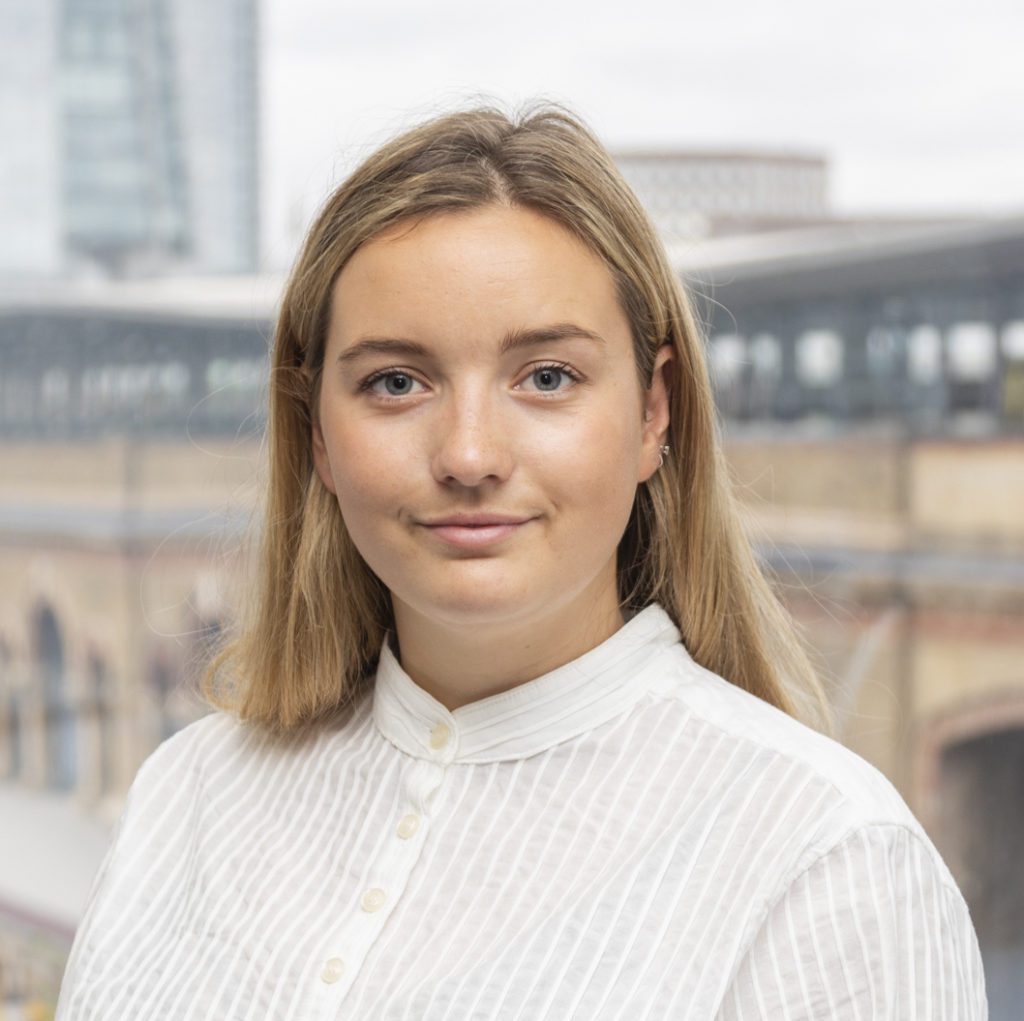 Helena Gray
Events and Communications Officer
Helena has been at Carbon Tracker since May 2019 and is the Events and Communications Officer. Her responsibilities include the event and webinar programme, relationship management and running multiple digital communications platforms. Helena's role extends beyond the communications team and she works closely with the research team.
Helena graduated in 2018 with a BSc in Environmental Science and International Development from the University of East Anglia. Prior to working at Carbon Tracker, she worked for an NGO in London, volunteered as a conservation research assistant in Mexico and Cambodia, and worked at a zero-to-landfill recycling company.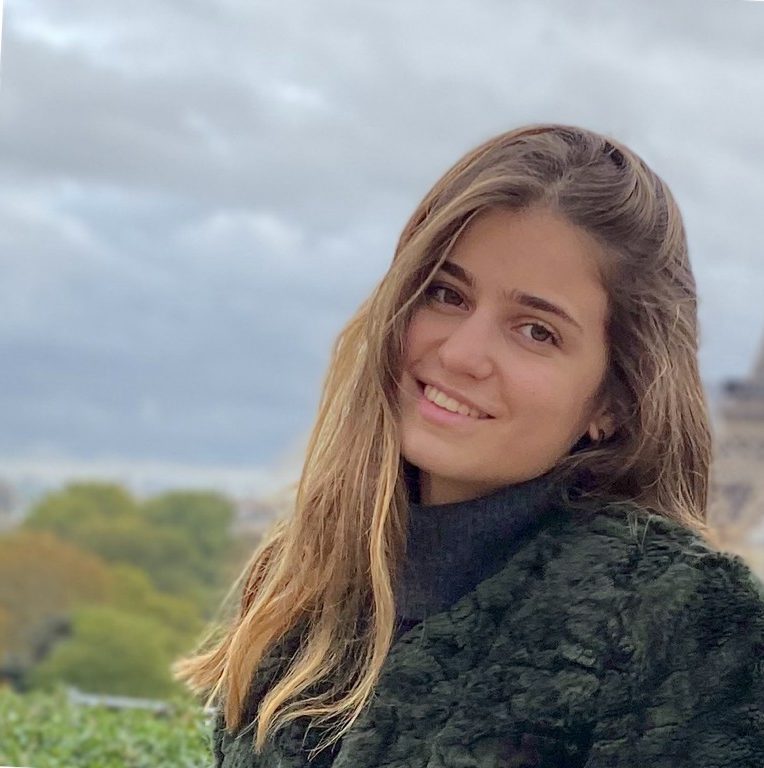 Evgenia Xilas
Events and Communications Associate
Evgenia recently joined the team as the Events and Communications Associate. Before joining Carbon Tracker, she worked as a Business Development Analyst at a FinTech start-up in Singapore. She was also a CSR and Communications Assistant for Energean Oil & Gas. 
Evgenia holds a master's degree in Sustainability and Energy Management from Bocconi University as well as a BSc in Business Administration from the University of Bath.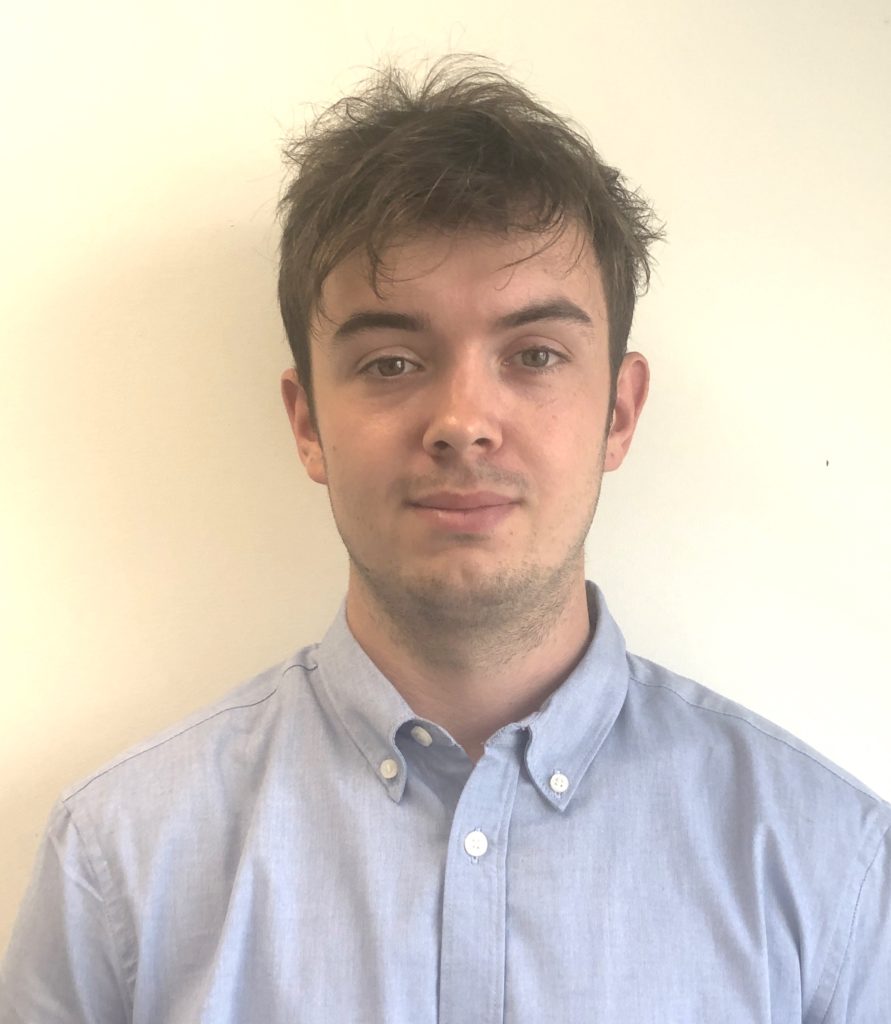 Alex Stacey
HR & Operations Associate
Alex joined Carbon Tracker as the HR and Operations Assistant, having studied at the Victoria University of Wellington in New Zealand where he gained a Bachelor of Commerce majoring in Human Resource Management & Industrial Relations and Criminology.
Alex previously worked the Co-Operative Bank in NZ where he was a consultant and gained HR experience.
In July, Alex moved to London to work and travel Europe, and is currently playing rugby for Hammersmith and Fulham RFC.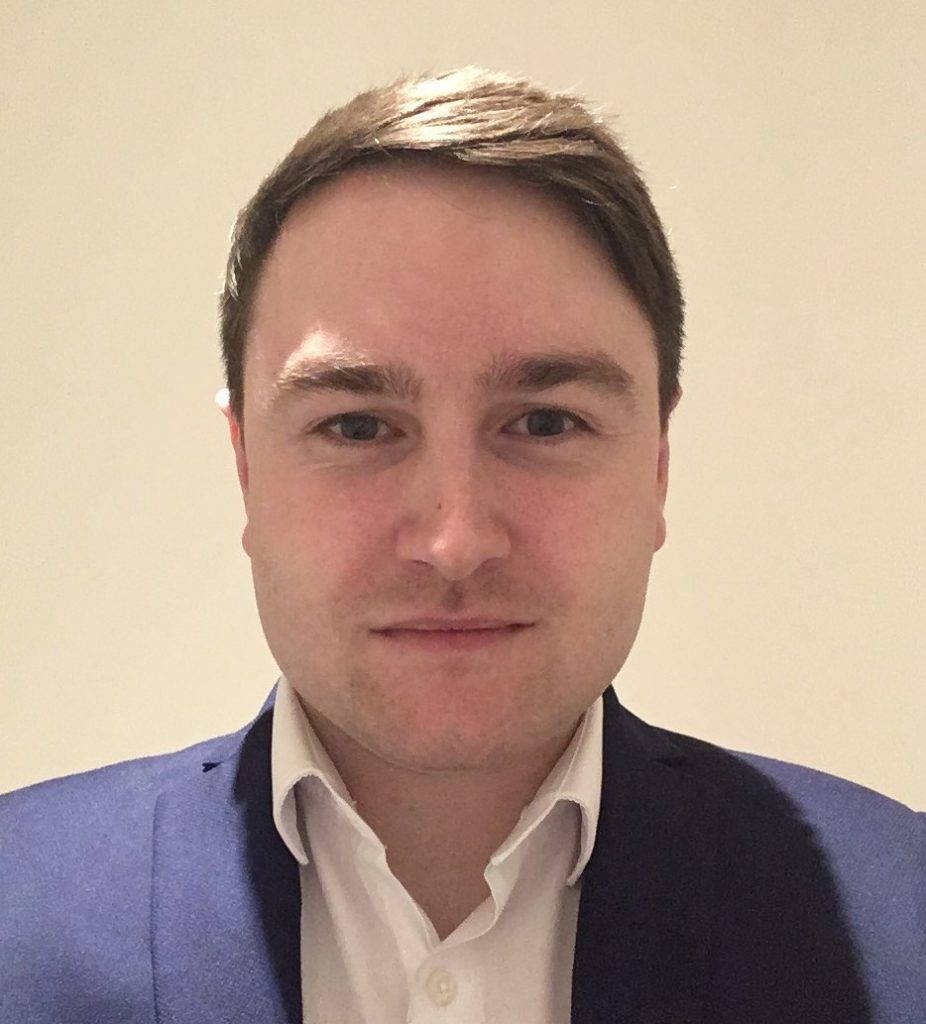 Jack Evanson
Financial Controller
Jack joined Carbon Tracker in March 2020 as the Financial Controller.  Jack's responsible for the maintenance of all finance, accounting and reporting activities within Carbon Tracker which includes grants requests and cost management.
Jack is a chartered accountant with over three years' experience in the not for profit sector. Jack trained as an auditor at Buzzacott where he gained knowledge of preparing statutory accounts and implementing a strong control environment.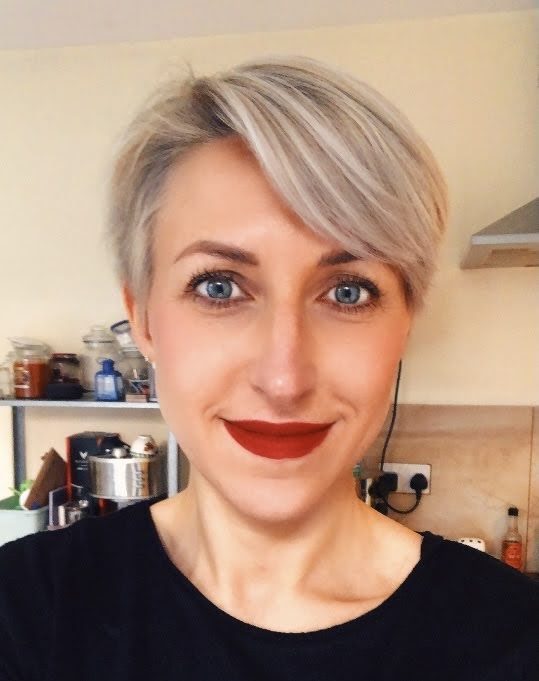 Dominika Cooper
Team Assistant
Dominika joined Carbon Tracker in January 2021 as a Team Assistant supporting the Senior Team. Dominika has previously spent over 2 years working at RBB Economics as an Assistant to The Founder and COO, also as an Office Manager. Her diverse experience from previous roles where she was also looking after recruitment, marketing, events as well as working closely with HR is a helping hand for Carbon Tracker. Before directly supporting senior teams, she has been working in corporate customer service sector managing multiple teams in London. Dominika is passionate about making the world environmentally a better place for future generations, which is why she chose to work at CTI.
Dominika holds a Masters in International Tourism from Katowice School of Economics in Poland, where she also gained BA Hons in Hospitality Management.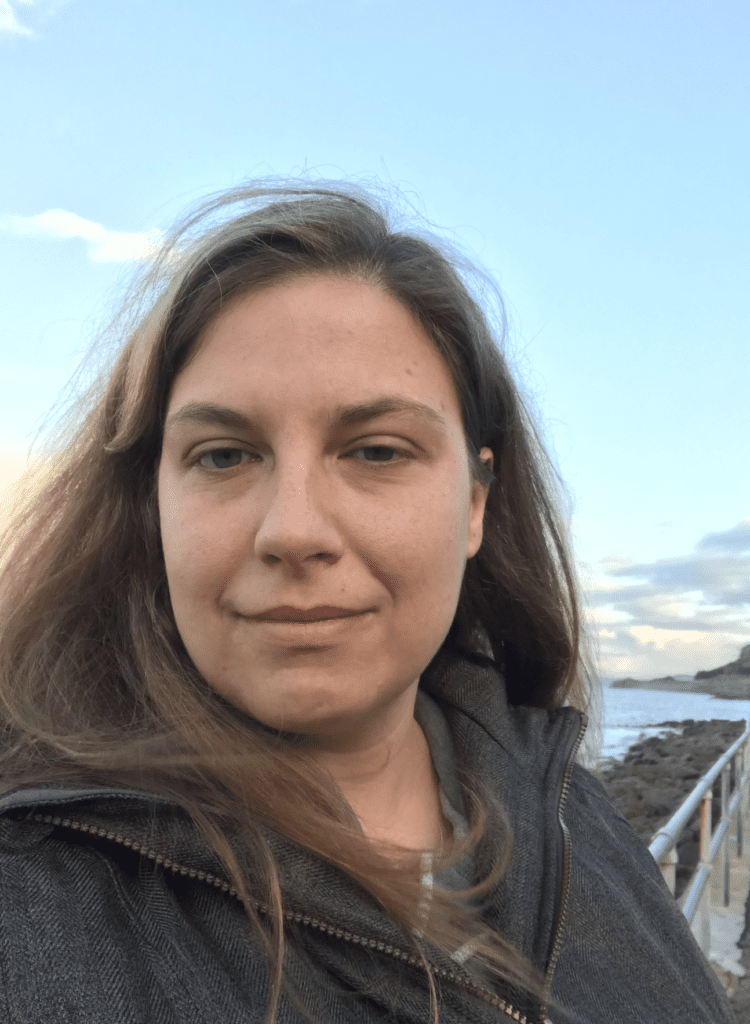 Leanna Jones
US Operations Manager
Leanna joined Carbon Tracker as US Operations Manager in May 2021. She has over 15 years' experience in project and operations management in energy and climate change across public and private sectors, developing and growing project teams delivering award-winning innovative energy projects, contributing to research and both interpreting and influencing emerging international policy and analyzing the implications for all sectors.  
Leanna is originally from New Jersey and holds a BA in Behavioral Science from Drew University. She is trained in facilitation and project management and is a qualified energy assessor. After spending the last few years living and working primarily in the UK leading on developing, financing and delivering a range of energy efficiency and renewable energy projects aiding in the just transition to net zero. She has now returned to the NYC area to join the growing Carbon Tracker team.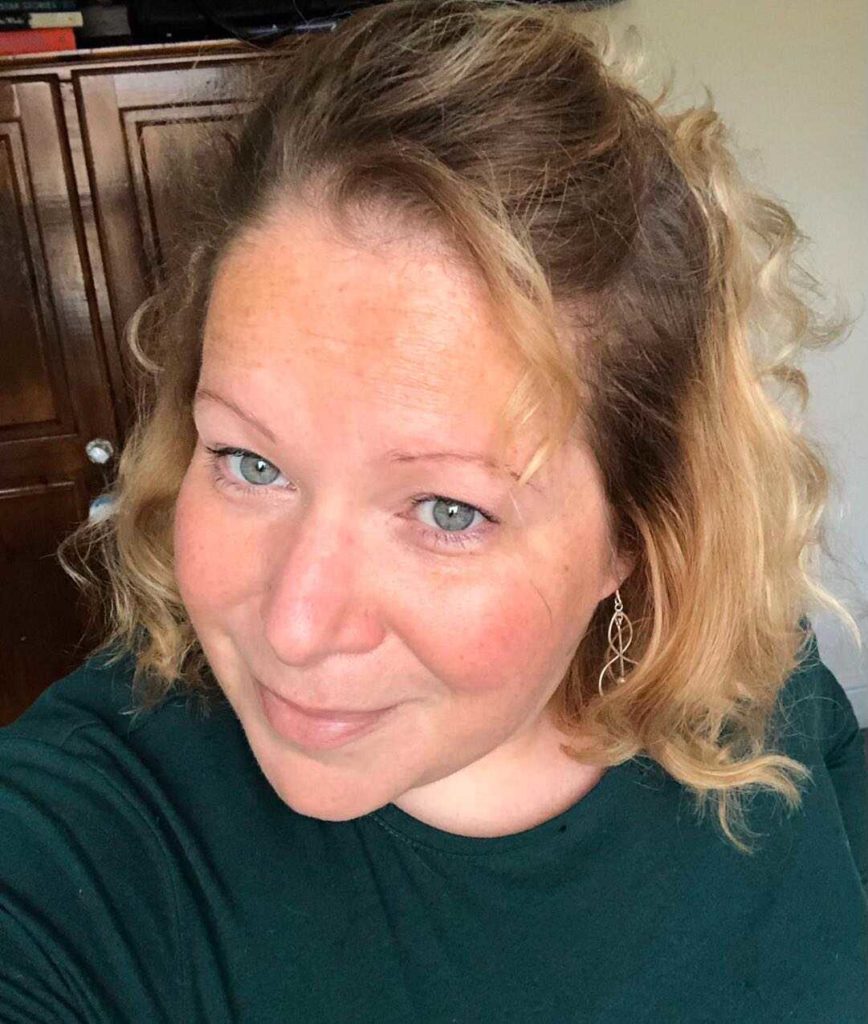 Rebecca Bridgland
Group Executive Assistant
Rebecca joined Carbon Tracker as Group Executive Assistant in July 2021. She has over 15 years' experience of providing C-suite support in financial services organisation's including Deutsche Bank and State Street and in recent years has moved into working with SMEs and start-ups. She provides support to the CTI Chairman and CEO and supports the COO on delivery of projects.
Rebecca has a life-long passion for the environment and holds a BSc (Hons) in Marine Biology and a MSc in Sustainable Development and Ecotourism.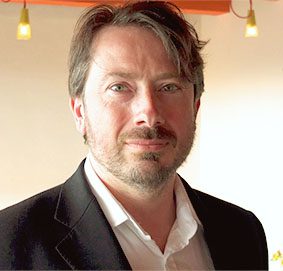 Anthony Hobley
Co-Chair of Advisory Board
Anthony was Chief Executive Officer of the Carbon Tracker Initiative from February 2014 to March 2019, and now is co-chair of the Advisory Board. Previously he was a partner and Global Head of the Sustainability & Climate Finance Practice at global law firm Norton Rose Fulbright. Formerly he was General Counsel to the Climate Change Capital Carbon Fund and Director of Legal Policy for Climate Change Capital which he joined in September 2005.
Anthony specialised in climate change and clean energy law as well as UK, EU and international environmental law. He has played a key role in helping to design the UKs pilot emissions trading scheme and in developing key aspects of the EU ETS. Anthony was seconded to Norton Rose Fulbright's Sydney office between 2010 and 2012 where he was heavily involved in the development of the emerging carbon and clean energy markets in Australia and Asia. He was a key figure behind the creation of the business advocacy group Businesses for a Clean Economy, a coalition of business arguing for a price on carbon.
Anthony was behind the creation of the business group Climate Markets & Investment Association. He sat on the board of the Verified Carbon Standards Association (now Vera) between 2007 and 2015. He currently sits on the Advisory Board to the Climate Bonds Initiative and the Global Footprint Network. Anthony holds a First-Class Honours Degree in Chemistry & Physics and an LLM in Environmental Law. He qualified as a solicitor of England and Wales in 1994.  He writes and speaks widely on climate risk and the financial sector.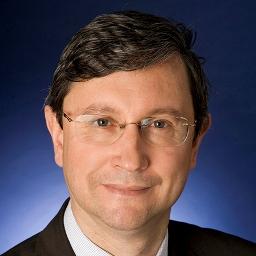 Mark Fulton
Chair of the Research Council
Mark Fulton has had 35 years experience in financial markets spanning three continents in London, New York and Sydney. As a recognized economist and market strategist at leading financial institutions including Citigroup, Salomon Bros and County NatWest, he has researched international economies, currencies, fixed income and equity markets. Mark has also held corporate strategy, finance and management roles.
Having a strong interest in the environment and sustainability, starting with a report on climate change and markets in 1991, Mark was head of research at DB Climate Change Advisors at Deutsche Bank from 2007 to 2012, where he produced thought leadership papers for investors on climate, cleaner energy and sustainability topics and advised investment teams in asset management. From 2010 to 2012 he was Co-chair of the UNEP FI Climate Change Working Group and in 2011 and 2012 was part of the technical committee of the UN Secretary General's Sustainable Energy for All.
Currently, Mark is Chair of the Research Council at the Carbon Tracker Initiative; a Senior Fellow at CERES; and Special Advisor to IGCC. He is also a member of the Capital Markets Climate Initiative; UK Department of Energy and Climate Change; Advisor to the Carbon Disclosure Project; and the Climate Bond Initiative. Mark has a BA in Philosophy & Economics from Oxford University.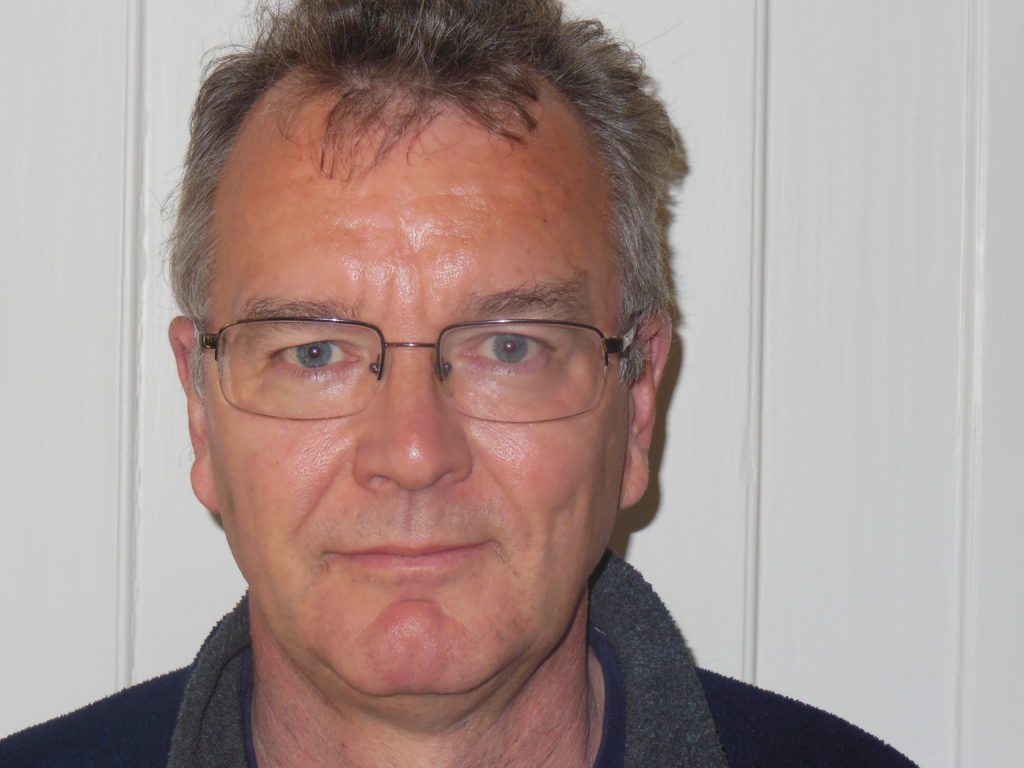 Paul Spedding
Research Adviser
Paul graduated from Oxford University with an MA in Chemistry in 1980. Later that year, he joined Dresdner Bank (then Grieveson Grant) analysing the financial performance of UK oil companies quoted on the London Stock Exchange. In 2005, he moved to HSBC, where he was Global Co-Head of Oil And Gas Research.
He was one of the first "conventional" oil analysts to publish research in to the potential cost of carbon for oil companies with two reports in 2008 and 2013, both called "Oil & Carbon.  He retired from HSBC in 2013, after 33 years as a financial analyst. He is now Research Advisor to Carbon Tracker.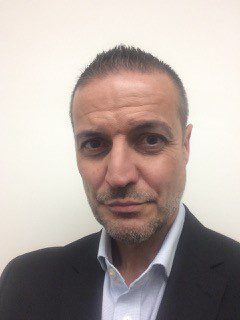 Harry Benham
Senior Adviser
Harry Benham has over 30 years international experience in the oil and gas industry with BP and Shell's Upstream Projects, and several years working in an advisory capacity with EY Oil and Gas in the UK. He now works mainly in energy transition roles as Chairman of the London-based think-tank Ember-Climate, and as a transition advisor to Carbon Tracker.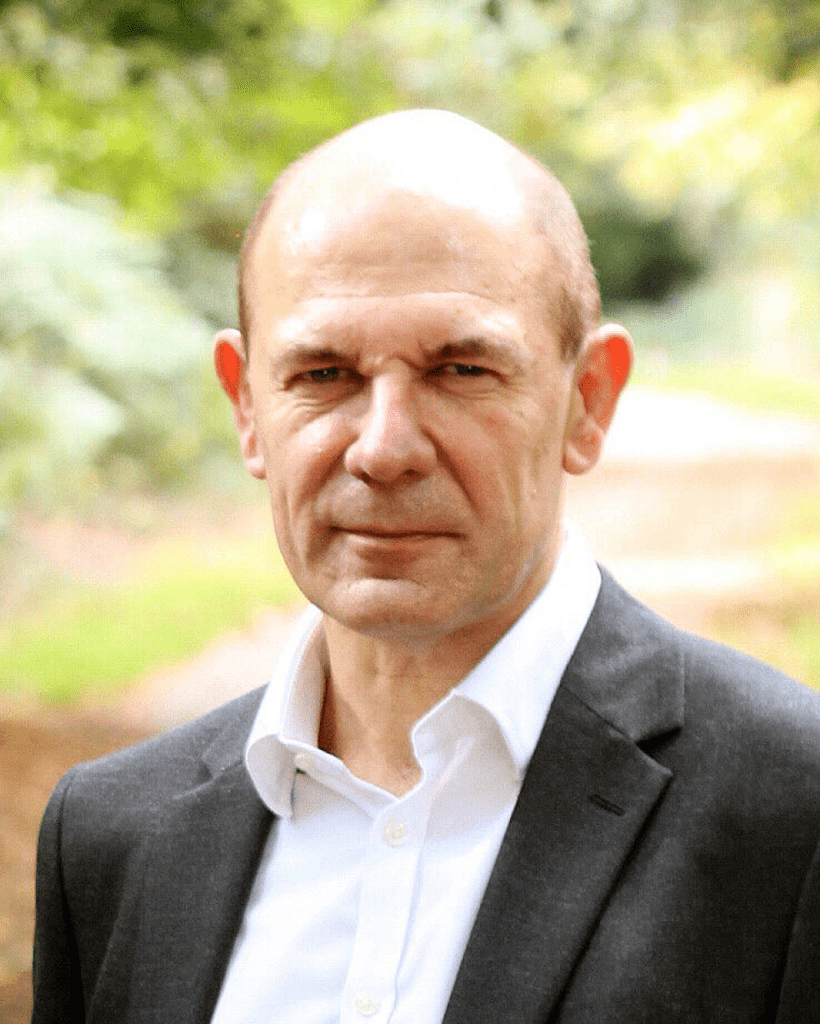 Richard Folland
Policy and Government Affairs Adviser
Richard Folland has been Carbon Tracker's policy and government affairs adviser since 2014. Richard has over 30 years' experience as a diplomat and advocate, operating at the highest level, based in Europe and elsewhere. He has worked on the climate and energy agenda, as a policymaker and as a private sector advisor, for 15 years. A former head of international energy policy at the UK Foreign Office, Richard has also been JPMorgan's European Advisor on Energy and Climate Change, the Executive Director of the Climate Markets and Investment Association (CMIA), and the Head of Energy and Environment at Inline Policy. He was Co-Founder of the strategic advisory firm, Sustineri, working with institutional investors on climate and sustainability issues.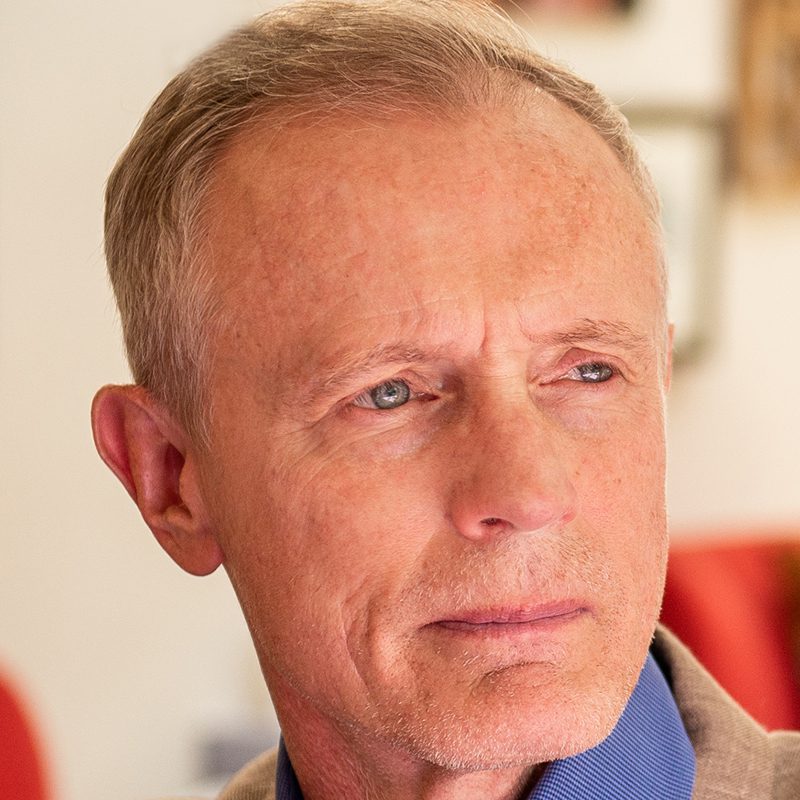 Greg Rogers
Senior Adviser
Greg is a practitioner-scholar in accounting for climate change. He wrote the seminal desk book on financial reporting of environmental liabilities and risks. In addition, Greg is a Fellow and Advisor to the Master of Accounting Program at Cambridge Judge Business School.  He worked as an advisor to BP and its auditors Ernst & Young on liability estimates and disclosures arising from the Deepwater Horizon disaster.  He has consulted/testified as an expert in environmental and climate-related litigation.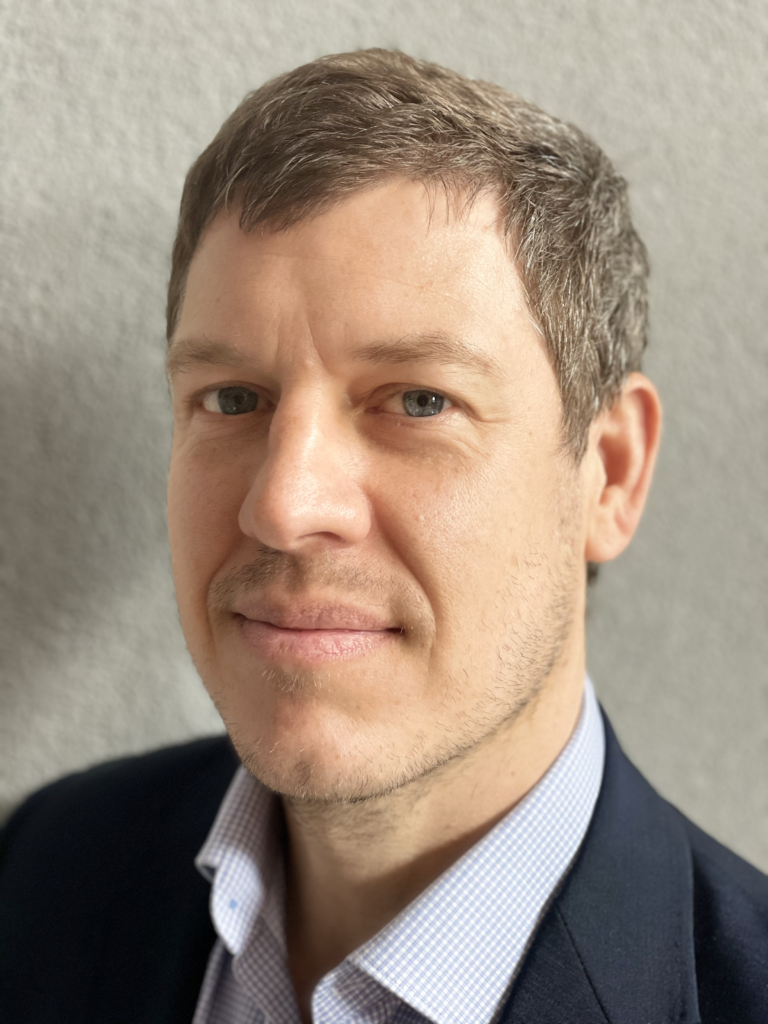 Brian Hensley
Senior Advisor
Brian is a founding partner at Kaya, an advisory and investment firm focused on climate change and transition. Prior to that, Brian spent over 20 years in the finance industry. During this time, he served as Managing Director at Nomura, Bank of America, UBS, and Morgan Stanley where he ran the Emerging Market Fixed Income & Foreign Exchange distribution operations in Europe. His specialty is the financial markets of developing nations.
Brian is currently completing a MSc in Climate Change Finance & Management at Imperial College and serves as a consultant to philanthropic circles working on catalysing the sustainable finance market.